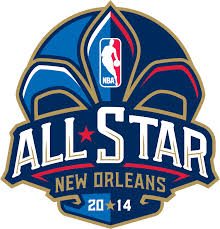 Starting tonight there will be four days and nights filled with a variety of activities related to the NBA All-Star game that will be played on Monday night including features and broadcasts on live television, NBA.com and NBA Mobile.
While the actual game and some of the key events will only be available via broadcast television there are a number of features that will be available for the digital viewer as well as specials that will be made available on the NBA's NBA TV channel. This will total an estimated 140 hours of all star coverage.
Social Media
Featured on the NBA.com home page, fans can follow tweets from NBA players and insiders, share user-generated video, check which topics and content are trending in real time and get behind-the-scenes video from players and celebrities.
Fans will be able to vote for both the BBVA Rising Stars Challenge MVP and Kia NBA All-Star MVP via online, mobile web, SMS text messaging, Twitter and via the NBA Game Time app. I wonder how many will vote like they are in Chicago?
The NBA Mobile app is being used as primarily a schedule and event tracker. There will be highlights from different events as well as some live coverage but no real streaming events to mobile users. All of the content that would fit nicely for a mobile user has mostly been designated for NBA TV. Still it provides users with the All-Star Dashboard that is basically a one stop site for that is happening with live press events, live video and social feeds.
It is more valuable if you are attending because the Events Section also includes including event information, ticket links, venue maps, directions, video, live scoring and social feeds from all of the individual events.
NBA TV
The league appears dedicated to highlighting its own channel and has a top lineup for NBA TV including a big block of original programming on Monday that will be highlighted by an interview with LeBron James, another with Oscar Robertson and an All-Star edition of Open Court: The Dunk In Depth and Defined.
However the festivities start tonight on the channel with a Slam Dunk-A-Thon that will show all of the Slam Dunk contests including the first held, during the days of the ABA in 1976. Among the events that will be broadcast on Friday there will be highlights and an inside look at the league's rising stars. There will also be coverage of the media day as well as exclusive coverage of the Naismith Memorial Basketball Hall of Fame Announcement.
The weekend sees a great deal more broadcasting on NBA TV and you can go here for the full schedule but some of the interesting items are the 2013 NBA D-League All-Star game and the new NBA Commissioner Adam Silver's press conference. There will also be pre- and post game coverage on Sunday.