Oh sure, don't let any of us who are part of the stadium technology world in for a peek, but give an inside pass to some guy named Matt Ryan? OK I guess we can forgive the Atlanta Falcons for snubbing us while catering to their MVP QB. At the very least go check out the post about the visit for the latest look inside the venue we're all interested in.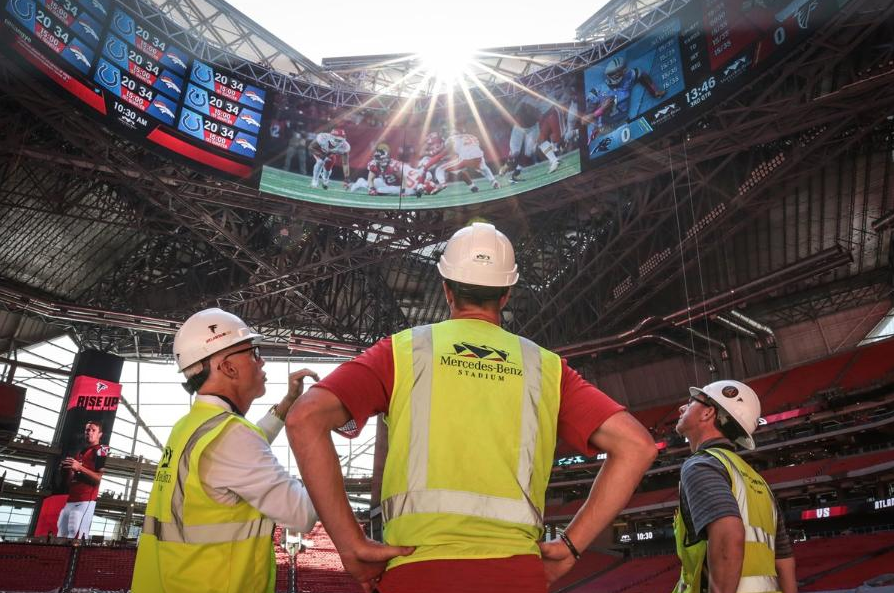 Atlanta Falcons QB Matt Ryan visits Mercedes-Benz Stadium. Credit: Screen grabs from Atlanta Falcons website.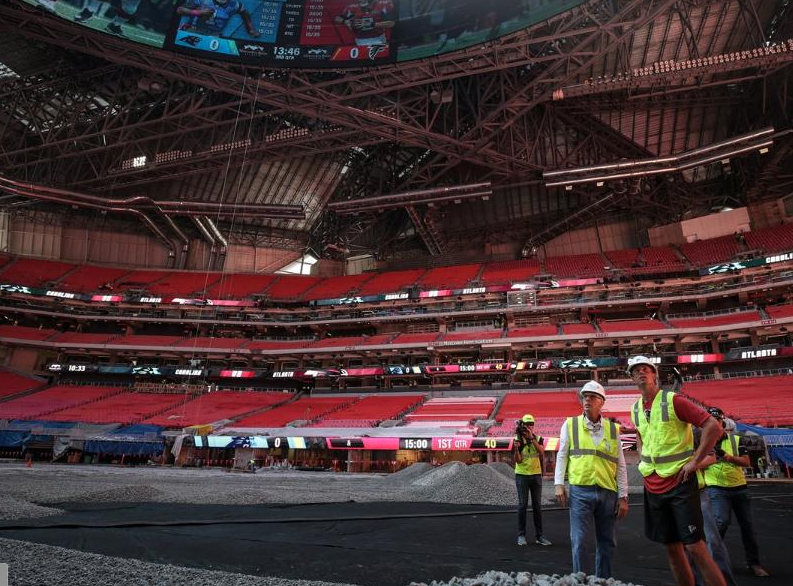 Matt looks around at his soon-to-open new home stadium.