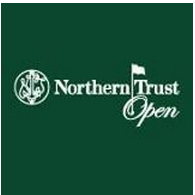 Will it be Phil, Keegan, Bill… or Freddie? Those are the questions about possible winners at the Northern Trust Open, which is underway today at the famed Riviera Country Club outside of Los Angeles. Phil, Bill and Keegan, if you recall, were all in a playoff last year, the best part of which came at the end of regulation when Phil dumped a long putt on 18 and Keegan responded in kind. Then Kill Bill came through in the extra time.
The dark horse here is the "old guy," Boom Boom Couples, who loves Riviera just like he loves Augusta. Since we were a little late getting this post up today we already know that Freddie is -3 for his first round, not bad for a Champions Tour kinda guy. This is a Golf Channel/CBS weekend, so online video is available for Comcast subscribers only.
NORTHERN TRUST OPEN
(all times Eastern)
TV COVERAGE
Thursday, Feb. 14 — Golf Channel, 3 p.m. — 6 p.m.
Friday, Feb. 15 — Golf Channel, 3 p.m. — 6 p.m.
Saturday, Feb. 16 — Golf Channel, 1 p.m. — 2:30 p.m.; CBS, 3 p.m. — 6 p.m.
Sunday, Feb. 17 — Golf Channel, 1 p.m. — 2:30 p.m.; CBS, 3 p.m. — 6:30 p.m.
LIVE ONLINE COVERAGE
Thursday and Friday, Golf Channel coverage via PGATour.com and GolfChannel.com; Saturday and Sunday, CBS coverage at CBSSports.com. Right now only Comcast cable subscribers can watch live online video on weekdays. NOTE: If you are using the PGA Mobile app to watch the CBS or Golf Channel online video, be advised that it only works with iOS phones and with some (not all) Android phones. There is no fix planned for the immediate future.
RADIO
SIRIUS XM (Satellite) Thursday-Friday-Saturday, and 12 p.m. to 6 p.m. and 1 p.m. to 7 p.m. Sunday. The live broadcasts are also available to subscribers on the SiriusXM Internet Radio App and online at SiriusXM.com.
FACEBOOK
The tournament has its own Facebook page. Like it.
SMS ALERTS
Text NTOGolf to 94253 for tournament updates.
TOP TWITTER FEEDS TO FOLLOW
The Northern Trust Open Twitter feed.
Geoff Shackelford — well known golf writer. If you're not following Geoff you are missing the online boat.
Golf Channel — official Golf Channel feed
@PGATOUR — official PGA Twitter feed
@StephanieWei — great golf writer who is a Twitter fiend.
Doug Ferguson is the lead golf writer for AP. Good Twitter insights that often aren't part of your wire-service lead.
WHAT'S THE COURSE LIKE?
Pros and those who follow the PGA love the Riviera Country Club. We've never been there but the history is solid and the place looks great on TV.
WHO WON THIS THING LAST TIME?
Bill Haas, the least exciting member of the three-man playoff. Best part of last year was Phil Mickelson and Keegan Bradley with their back-to-back long putts on 18 to get into the playoff… which they both then lost to the steady Eddie, Bill Haas.