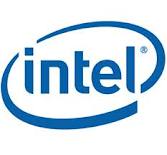 Intel is launching its biggest marketing campaign in over a decade with what it calls a multi-faceted global push for the "New Era of Computing". The company will be on the television, in the print media and using a variety of social media driven efforts to get and hopefully hold consumer and corporate attention to these ultra-slim notebooks.
This is not surprising first after CEO Paul Otellini's keynote at CES earlier this year had so much emphasis on the notebooks. Second, and this is something that seems to have to some degree gotten by (at least me) under the radar. There are already 26 models available for purchase worldwide including offerings from Hewlett-Packard, Toshiba and Dell with additional 10 models from Acer, Fujitsu, Gigabyte and Lenovo having been announced.
Next week is the start of corporate earning reports and I will be very interested to hear what Intel executives say about the sales of notebook computers as well as how its effort to establish itself in the tablet space are going.
Recently Apple talked about the death of the PC but really what are you going to use to write the apps for the iPhones and iPads? I kid, I think that the desktop PC may become a dinosaur but notebooks will have a strong demand from a large segment of the corporate and consumer market.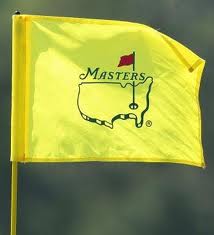 Is Tiger Woods the true #1?
Or at least so says Rory McIlroy, currently the #2 ranked golfer in the rankings. He said that if Woods is on his game he is the best golfer in the world, adding that you cannot judge a player on how they have performed in the last few weeks. If we go by that it really does not look too good for Tiger, but then this is a nice change from the usual trash talk that happens in sports. This weekend could also change his opinion.

iPhone to reach regional carriers later this month?
Apple Insider is reporting that five regional U.S. carriers are going to announce that they will begin selling Apple's popular iPhone on April 20. The carriers are Alaskan Communications, Appalachian Wireless, GCI, Cellcom and nTelos.
The report also states that the carriers will for $50 less than the so-far subsidized price at other carriers, with phones starting at $150 for the 16GB model, $250 for 32GB, and $350 for 64GB. The older iPhone 4 will be available in an 8GB version for $50.
Samsung and Apple hurting HTC sales?
Smartphone developer HTC has reported a 70% drop in profits while revenue dropped 35% from the same quarter in the previous year. The company has recently expanded its offerings with four additional smartphones, all running the Android operating system.
At the same time Samsung has reported record quarterly profits of $5.15 billion, with very strong results pulled in by both its smartphone business and its Galaxy Note hybrid tablet/smartphone products.
Is Google really losing billions on Android?
A piece at Yahoo.com argues that the company is and that it is because of a number of reasons, however I found it rather unconvincing. With 300 million Android phones out on the market and 15 million tablets the company has a huge installed base and seems poised for huge additional growth.

NBA to sell ads on jerseys?
Over at HoopsHype the bet is that the NBA will very soon have ads on players game jerseys. It makes a persuasive argument about how, among otrher things. MLB is a business and it just does not make sense to leave money on the table.
Baseball has twice, to my knowledge, played a series with ads on its uniforms. Both were in Japan and so not seen by most American fans. It seems inevitable that ads do come to that space and as the article points out, the Dallas Mavericks came out with ads on their uniforms in 2009.
I think it will be interesting to see what types of rules the league, and others when they follow, will set for who is acceptable and who is not. Can Hooters advertise? Alcohol? I am pretty sure tobacco companies need not apply.
Joe Posnanski departs SI
While a bit late on this but for fans of Joe Posnanski, his work at this weekend's Masters Tournament will be his last for Sports Illustrated as he is leaving to join the growing USA Today/MLB Advanced Media joint venture.
If you are not familiar with him, you should give him a try. I feel that he is one of the best sports writers around, offering solid information backed by facts, all with a good dash of humor. He was at SI for roughly three years and he will be hard to replace.