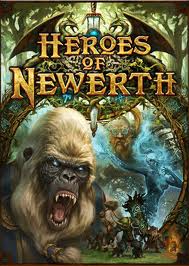 For gamers looking for additional challenges, and possibly prize money, S2 has some good news for you as the games developer has announced a tournament for its Heroes of Newerth online multiplayer game.
The HoN Tour is designed for players with different skill levels so that beginners to the game or even ones that are new to Multiplayer Online Battle Arena play are not left out of the opportunity to win cash prizes.
The tournament will have a series of events starting this month and ending in April 2013 for a full season of competition and will include 112 teams broken up into four divisions with registration for the tour now open and players can sign up individually, or in teams of five or more. For more information, including complete rules, regulations, and country eligibility visit HoNTour.com.
It should be well worth signing up as the tour will have a grand total of $333,000 cash prize pool. It starts out with a qualifier that will seed players and teams into one of the four divisions which are called Bronze, Silver, Gold, and Diamond. After that has been accomplished there will be what S2 calls Event Cycles, one occurring every two weeks, with some exceptions.
As teams and players participate in the Event Cycles they will move up or back, as their play determines, at the end of each cycle. Once an Event Cycle is over, 112 teams across the four Divisions will win their share of a $32,950 cash prize pool. The tour finale will feature the top four teams who will compete head-to-head in a live Grand Finals playoff event featuring another $60,000 in prizing.