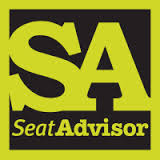 A company named SeatAdvisor is seeking to take the pain out of secondary seat sales, a topic that can perplex and frustrate sports teams, by giving them greater control over the resell while also providing a level of security for fans buying the tickets.
To do this it has launched TicketResell, a technology that puts the primary source of the tickets, the sports team, in charge of reselling any that cannot be used at the last second, bringing control back to the team rather than to outside market forces.
Sports teams have a love/hate relationship with secondary ticket resellers. In some cases the resellers are offering tickets at significantly lower than official rates, because the games are either overpriced or not popular. That annoys teams. The NY Yankees battle with StubHub is a prime example of this issue.
Then there are the more basic ticket resellers, the ones that most fans are familiar with, people outside of stadiums with a wad of cash in one hand and a fan of possibly questionable tickets in the other, shouting out potential 'deals' and claiming that they have top seats.
TicketResell removes any middleman from the equation by providing fans that have extra tickets a secure avenue of reselling them. The fan simply establishes an account with the venue where the ticket was originally purchased. They then set a resell price and the tickets become available for new buyers. In addition fans reselling their tickets have the ability to tie the sales in to notices in social media outlets such as Facebook and Twitter to better alert friends of select ticket availability.
Pretty much any fan, or concert goer, has experienced the issue with someone dropping out at the last minute and it always seems that it is hard to get someone on short notice. This solves that issue as well as for the serial procrastinator who waits too long before an event is sold out- now tickets can become available at the last minute.
The company plans to debut the technology at the Breeders' Cup World Championship taking place Nov. 1-2 at Santa Anita Park.
There seems to be a lot of opportunities for a technology like this, and while MLB and the NFL have been working to take ticket resale internally, there is a huge spectrum of sports that are still looking up at the 21st Century fan and wondering how to meet their needs.
A program like TicketResell should appeal to them and take the next step forward following the move made years ago by Craigslist that brought the online the ticket secondary market to the masses. TicketResell has the potential to add security to ease of purchase, something everyone can value. In addition since the ticket purchase is often the teams first contact with a fan, by ensuring that they know of the ability to resell their tickets via the team it helps strengthen the relationship between the two.