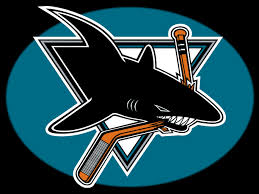 The San Jose Sharks parent company Sharks Sports & Entertainment Inc., the City of San Jose and SAP International have joined together to use existing and emerging technologies to both enhance the experience for fans but to also for internal use and working on player performance.
The five year relationship also calls for a new official name for the Shark Tank, which will now go by the moniker of the SAP Center at San Jose. The parties involved said that the deal will make the Center a showplace for Silicon Valley high technology as well as help the team.
For those unfamiliar with SAP, at least in relationship to sports teams, this is part of a concentrated effort by SAP to mine the growing needs of both teams and leagues for both high tech internal technology to handle everything from analysis of player performance, scouting to ticket sales as well as providing fans with the growing list of features and services that they are growing accustomed to from Wi-Fi to apps that improve the experience at the stadium.
SAP has been working with the team for some time and has surveyed fans about their experience and from that data the company has initial plans to engage in some specific areas to improve their experience at the center. They include many things that a fan might expect such as providing real time alerts, up to date team and player information, hooks into social media and game video.
Good news to fans that hate the long lines that can slow entrance to a stadium or to concessions will be the adoption of technology that enables fans to use mobile devices to gain access to the arena but also buy food and merchandise from a phone or tablet. Fan loyalty programs are also under consideration.
That is all for the fans. The team will also be leveraging SAP's traditional analytic and cloud capabilities. The team plans to use SAP's technology in its daily operating, leveraging its expertise in areas that include cloud computing, big data analysis and mobile technology as tools for daily operating as a business as well as to handle the unique challenges that face sports and entertainment facilities and teams.
Currently the Sharks are also looking at the SAP Scouting Solution as a tool to assist its scouting department evaluate players and delve down to what the performance statistics mean in the real world.
SAP is throwing an increasingly large net in the sports world and has relationships with a variety of leagues including the NBA, and NFL as well as prominent teams including the Sharks, NY Yankees and San Francisco 49ers.