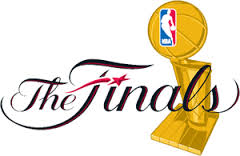 As we mentioned a few weeks ago the NBA has moved to provide access to its playoffs to a wide variety of platforms including iOS mobile devices, PCs and Kindles. The results are now in and it has resulted in record setting traffic.
The push was done by NBA Digital, a group that is jointly managed by the league and Turner Sports and resulted in the just concluded NBA Championship series having an all time cross platform consumption for the league across its properties that include NBA TV, NBA.com, NBA LEAGUE PASS, NBA LEAGUE PASS Broadband, NBA Mobile, NBADLEAGUE.com, and WNBA.com.
.
The NBA Mobile had huge increases in page views and video streams with more than 138 million page views, up 91% vs. 2012. There were a total of 4.5 million video streams during the 2013 NBA Finals, which represented a 126% increase over last year. The mobile app that is published by the league, NBA Game Time, had a 110% download increase compared to last years' finals numbers.
NBA TV's NBA GameTime experienced all time viewership as well with an average of 128,000 total viewers for both shows, numbers that represent a 28% increase compared with last year.
Hopefully this is a trend for the future among all sports. MLB has embraced mobile access for years while the NFL seems stuck with an older, much less encompassing model. As users continue to cut off cable and broadcast television and rely on Amazon Prime, Netflix and others for much of their viewing options, new methods to gram fans will be needed in the future.