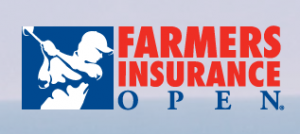 Too bad Phil Mickelson's such a nice guy — nobody can really stay mad at him for long, even if he makes Latrell Sprewell-type remarks about the money woes of a millionaire. Maybe you heard about Phil's kinda tax-rant from this past weekend? Wednesday the guy everyone loves to love in golf rebounded with a press conference where he blamed himself for saying dumb things, tossed in a few jokes and everything was OK. But we know the golf media — just watch the next time Phil wins, there will be a lame lead about "his tax burden increasing." You read it here first.
What else did you read here first about golf? How about our worldwide scoop from last summer, about how the PGA Tour was going to simulcast all its live TV coverage online this season? Well that story comes true this week with the official kickoff of expanded live online coverage of pro golf's top tour… that is, if you are a Comcast cable subscriber.
Confused? So are we after reading and re-reading the PGA's official announcement of its new live streaming feature. Safe to say, the PGA is moving in the direction of having all its live TV available online, but there are a lot of moving contractural parts that haven't quite been sorted out yet. But hey! It's moving in the right direction, of MORE GOLF ONLINE. Thank you PGA Tour.
To put it simply: Starting with CBS's coverage this weekend, all weekend broadcast coverage this season from CBS and NBC should be available online; weekday coverage from Golf Channel is also available online right now IF you have a Comcast cable subscription — and later in the year for other broadband video providers. The lucky Comcast subscribers and others later will also be able to watch live video via mobile devices, through the NBC Sports Live Extra and Golf Live Extra apps. Your best bet if you have questions about where to find live online video is to check out PGATOUR.com every week until this all gets solved and is easy.
No word yet on the Majors but we expect those properties to bust out online extras like they did last year — and since we never got around to giving out our 2012 awards, let's just say that the online golf coverage champ is still CBS and the Masters, with the U.S. Open and the PGA a close tie for second. (The British Open needs to step up its game, in our opinion.)
And golf this week? That guy Eldrick returns to his favored stomping grounds of Torrey Pines. Now that the Phil "controversy" is out of the way we can go back to the story of the forthcoming year, that of Tiger vs. Rory. And the anchoring ban! Let's ignore that for now. The overworked golf media can only stand so many controversies at one time.
FARMERS INSURANCE OPEN
(all times Eastern)
TV COVERAGE
Thursday, Jan. 24 — Golf Channel, 3 p.m. — 7 p.m.
Friday, Jan. 25 — Golf Channel, 3 p.m. — 7 p.m.
Saturday, Jan. 26 — Golf Channel, 1 p.m. — 2:30 p.m.; CBS, 3 p.m. — 6 p.m.
Sunday, Jan. 27 — Golf Channel, 1 p.m. — 2:30 p.m.; CBS, 3 p.m. — 6 p.m.
LIVE ONLINE COVERAGE
Thursday and Friday, Golf Channel coverage via PGATour.com and GolfChannel.com; Saturday and Sunday, CBS coverage at CBSSports.com. The PGA will also show live coverage of the 10th and 13th holes at Torrey Pines South at its Live@ page. You can also get live video via the PGA's mobile apps, for tablets and smartphones. Cable contracts and wireless plans necessary. Right now only Comcast cable subscribers can watch live online video on weekdays.
RADIO
SIRIUS XM (Satellite)
1 p.m. to 7 p.m., Thursday-Friday and Sunday, 12 p.m. to 6 p.m. Saturday. The live broadcasts are also available to subscribers on the SiriusXM Internet Radio App and online at SiriusXM.com.
FACEBOOK PAGE
Here's the Farmers Insurance Open Facebook page. Like it.
TOP TWITTER FEEDS TO FOLLOW
The Farmers Insurance Open Twitter feed. Beware of links to CEO speeches. You've been warned.
Geoff Shackelford — well known golf writer. If you're not following Geoff you are missing the online boat.
Golf Channel — official Golf Channel feed
@PGATOUR — official PGA Twitter feed
@StephanieWei — great golf writer who is a Twitter fiend.
Doug Ferguson is the lead golf writer for AP. Good Twitter insights that often aren't part of your wire-service lead.
WHAT'S THE COURSE LIKE?
If you've never played, you should hit this bucket list course hard by the Pacific coast north of San Diego — one of the great classics that is open to public play. (And even at $229 a round, it's a bargain.) And the scene of Tiger's great 2008 U.S. Open win. Here is the Torrey Pines site, complete with its mystical music.
WHO WON THIS THING LAST TIME?
Brandt Snedeker. Remember him?