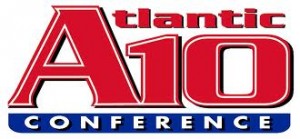 The Atlantic 10 Conference has just closed a pair of broadcast deals that will enable it to maintain a strong presence on broadcast television. The 9-year deal with NBC Sports calls for the network to nationally televise men's and women's basketball games on the NBC Sports Network, as well as select local games on NBC Sports Regional Networks. Included will be the ability to live stream games on NBCSports.com for mobile users starting next year.
ESPN has also reached a new agreement with the conference, one that will extend the existing agreement to broadcast the conference's men's and women's basketball games, including each conference championship. The agreement will begin with the 2013-14 season and conclude in 2021-22 and will continue to include extensive action on ESPNU.
ESPN's Atlantic 10 programming will be available across the network's multiple properties including ESPN, ESPN on ABC, ESPN2, WatchESPN, ESPNU, ESPN3, ESPN 3D, ESPN Mobile TV, ESPN Buzzer Beater, ESPN International, ESPN Deportes, ESPN Classic and ESPN.com.

Google/Motorola drops a patent claim against Apple
Motorola Mobility has withdrawn a patent infringement claim against Apple that it had filed with the U.S. International Trade Commission two months ago according to a report in Bloomberg. However it has said that it does reserve the right to refile and that the withdrawal is not due to any agreement between the two companies.
Tablet Global Market sales expected to top $40B this year
Market research firm Global Information has estimated that the worldwide revenue for tablets this year will reach $40.4 billion and that due to a forecast growth rate of 29% year over year it will reach $181.5 billion by 2018.
Tablets have been in the news a great deal lately, with a bevy of new devices hitting the shelves soon from Amazon and Barnes & Noble while the Windows 8 and Apple iPad launches are in the near future. With all of this news it is probably no surprise how well they have been selling.
Samsung wins a small victory over Apple in U.S.
Samsung has convinced the trial judge that heard the case with Apple in the United States to lift the ban on the Samsung Galaxy Tab 10.1 tablet. The tablet was one of many devices that Apple sought to have banned after it prevailed in its copyright and patent win in US District Court earlier this year.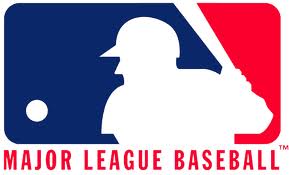 Major League Baseball reaches 8-year TV deals with Fox and Turner
Earlier this week Major League Baseball announced an 8-year national media rights agreements with FOX and TBS, which coupled with the deal signed with ESPN earlier will make the teams' owners very happy. The three contracts will deliver $12.4 billion over their life.
The new deals with Fox and Turner will start in 2014 and allows Fox to keep the All Star game as well as the World Series while the League Championship Series and Division Series will be shared across FOX Sports Media Group (FSMG), TBS and MLB Network. A plus for mobile fans is that the deals include a digital "TV Everywhere" rights to stream televised games and other MLB-related programming online and through mobile devices.
Microsoft confirms Oct. 25 for Windows 8 launch
So mark your calendar and prepare your 'Is this the iPad killer' story as Microsoft and its allies will be taking center stage in New York City to show you everything from Intel's Clover Trail microprocessor to Microsoft's Surface Tablet.
Intel has said that there are over 20 designs in works with its processor for the platform and showed a few last week, with Hewlett-Packard taking the wraps off of its offering earlier this week. Expect more details by the time of the event from other OEMs.
Microsoft to open pop-up stores next to Apple Stores
If imitation is the highest form of flattery Apple should be pleased with Microsoft. It was reported in Computerworld that Microsoft will start opening 'pop-up' stores at malls starting Oct. 26. Interestingly that is the day after it introduces Windows 8.
What makes it interesting is that all of these 32 temporary stores, which will be selling the Surface tablets, 29 are in sites that already have an Apple store. I guess customers will be able to get a good comparison that way.