Legalized sports gambling on mobile devices — one of those Holy Grail ideas for the mobile sports business — is going to get another lift soon when Station Casinos LLC brings its mobile betting app to full release later this fall.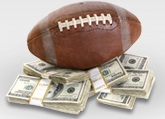 According to a report by Chris Sieroty in the Las Vegas Journal-Review Tuesday, Station Casinos is in field trials for its mobile betting app, called Sports Connection Mobile, which will allow users to place all kinds of sports bets through Station Casinos from any location inside the state of Nevada. According to the LVR-J report, Station execs had previously announced plans to launch the mobile app by Oct. 31 of this year.
Station, which already has a system that lets gamblers place bets over an Internet connection or via phone in the Las Vegas area, is already letting people sign up for the mobile version on the Sports Connection website. The site also has news and updates for a wide range of sports, ostensibly to let bettors brush up on the sports they plan to wager on.
Online or mobile betting has always been an idea that gives the gaming industry excitement and pause, since it has both the potential to open up new streams of revenue but it also has the potential to decrease casino traffic by making it easier for folks to stay home and wager. But just like sports leagues who are putting more content online, gambling concerns are all exploring ways to tap into the unquestionable desire people have to wager on sports. As reported previously by Mobile Sports Report, Cantor Gaming is already taking bets on mobile devices and Leroy's Sports Books have also had mobile app betting.
The LVR-J story has a good amount of details about Station Casino's plans, including a relationship with Sprint Nextel that will give app users a 10 percent discount on their monthly wireless bill. Station, which operates 17 casinos in southern Nevada, including several in Las Vegas proper, has been sending direct-mail promotions announcing the forthcoming app to its gambling club members. Among the enticements is a $100 first-time credit for using the app. The LVR-J story says the app will initally be available for iPhones and Android phones and tablets, with versions for iPads and perhaps BlackBerry devices to follow.
One interesting part of any mobile betting app is the necessity to ensure that users are geographically within Nevada's borders, where gambling is legal, while they use their mobile device to wager. While we haven't yet delved into the technology that makes this happen or the regulatory safeguards keeping it in check, MSR feels confident that the near term future will include stories about how clever phone-programmer types found a way to defeat the geographical limitations. To be sure, apps that let you bet real money are likely to explode in popularity when they become available, so this is a news category we will be following closely as it grows. Let us know in the comments or via email if you've had a mobile betting experience in the U.S., or if your company is developing an app or a device for this space.