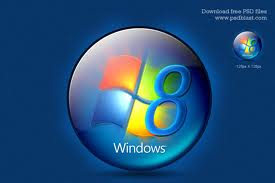 Windows 8 got a boost at the Computex trade show last week in Taipei when it was talked up by a number of hardware developers ranging from tablet developers to microprocessor purveyors, creating some momentum prior to the release of the operating system.
As we noted last week Intel took the bull by the horns and talked about how 20 of its OEMs have tablets in development using its Atom Z2760 processor family as the company seeks to establish itself as a player in the tablet market.
But some of the Windows hardware developers were a good deal more specific about what they had in development, specifically Acer and Asus, both of which have been working hard in the Android spac to establish themselves as tablet developers and now look to Microsoft for a boost.
Acer is developing a pair of tablets for the market, and will use the letter "W" to indicate that the products are for Windows. The two are the Iconia Tab W510 and the Iconia Tab W700. The 10.1-inch W510 is a hybrid design that can be used as a touch screen and docked with a keyboard.
The Iconia Tab W700 has an 11.6-inch display with 1920 x 1080 pixels and will also include a docking station like the W510. It has the ability to display at a 70 degree angle, much greater than is commonly found in tablets. Both will use Intel processors, although the exact one was not revealed. The W510 is expected top be the workhorse while the W700 is the high end offring in the family.
Asustek has also come to the table last week with the Asus Tablet 600, but it will not be sporting Intel, using an Nvidia Tegra 3 processor. The 10-inch tablet will be using a version of Windows called Windows RT. The basic specs are that it will have 2GB of RAM, a 32GB storage capacity and Office 15 software.