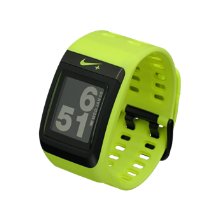 Looking for a sports watch that can track your every move but dislike the bland sameness that seems to pervade the industry? Well Nike has teamed with TomTom to break that boredom with a set of Nike+ Sports watches that come in day-glo colors so that you can match your jogging outfit.
The upgraded GPS watch, which runs around $149, will support NikeFuel and provide users with a wealth of information including position, speed, and the ever popular calories burned. It also can be programmed with reminders and motivational messages.
Apple to kill Ping in next OS release?
Apple has been hinting for some time that Ping, its attempt at social networking, was on a short leash and now it sounds as if it is at the end of its short product life as the company decides not to spend good money after bad.
All Things Digital reports that the technology will be absent in future operating system releases. Of course in hindsight that seems quite obvious considering all of the Facebook integration there will be in the next release.
ESPN loses Premier League broadcast rights
Sports Illustrated has reported that ESPN was shut out of the latest round of broadcast rights for the English Premier League. The winning bid of $4.49 billion was submitted by BSkyB and BT for the domestic TV rights in a 3-year deal. The previous deal, which was split between ESPN and BSkyB was for $1.95 billion.
ITC throws out Google patents in Apple/HTC dispute
The International Trade Commission delivered some bad news to Google when it threw out five of its patents that it had assigned to HTC. HTC needed the patents in its legal battles with Apple where it is trying to bar the import of select Apple products into Taiwan.
According to Foss Patents the court rejected an investigation into the assigned patents and said that it cannot sue Apple over violating patents that it does not own, and which it appears is just renting from Google for the trial. HTC said that it will appeal. Both Apple and HTC/Google have a series of patent lawsuits against each other ongoing around the globe.
HTC buys some patents
So if you can't rent them, buy them. HTC has confirmed that it is buying once high flying graphics processor developer S3 Graphics, and that a driving reason behind the deal is to get its hands on the company's patent portfolio.
While not the largest in the industry S3 does own approximately 270 patents, some of which are licensed to other third party developers. HTC is one of the major companies that has been fighting it out with Apple over patents used in mobile devices such as smartphones.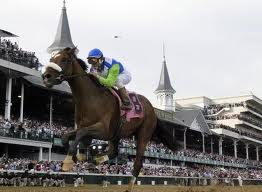 Kentucky Derby Follows NASCAR's Lead
Ever wonder how a horse qualifies for the Kentucky Derby? Well wonder no more because the races organizers are taking steps to spell out how and why horses manage to gain entry to one of the premier racing events in the world.

Churchill Downs has developed what it calls the "Road to the Kentucky Derby" and will use a point system much like NASCAR's that will assign points to horses that run select races, based on how they finish. The program will start this fall for the current crop of two year olds and will be used to determine next years crop of horses for the race.
Android growth still strong
Google's Andy Rubin, who is the head of the smartphone operating system, said that the daily activation of devices running the Android operating system is now averaging 900,000 devices a day. Last year at the same time it was 500,000.

Asus confirms Google Tablet-off the record of course
Android Authority said that it sat down with an executive from Asus at the recent Computex show who confirmed that his company was building a Google-labeled tablet that will enter the 7-inch form factor fray.
Expected to be powered by Nvidia's quad-core Tegra 3 processor the device is expected to be priced in the $150-$250 range. Look for Google's big Google I/O conference at the end of the month as the launching pad for the device.
Want to make your pillow a touchscreen? With MaKey MaKey you just might be able to
MaKey MaKey is the latest startup to catch my limited attention span has appeared at Kickstarter, a project that seeks to turn everyday items into functioning touchscreens with the ability to interact with the Internet.
Sound too good to be true, well it is not reality yet but there is a some interesting demos over at Kickstarter. It is simply a board, some alligator clips and an Internet connection via a PC and in no time you to could be using bananas as a keyboard.
Its funding effort, which ends today, has been a tremendous success. Seeking a $25,000 goal it went over the top and at the time of this post had already received pledges worth $533,313 with close to 11,000 backers. Nice bit of overkill.
Kindle scores big with State Department
While Apple gets most of the publicity due to its tremendous success with the iPad the Kindle just scored a major deal with the US State Department. According to a piece from The Atlantic Wire, the State Department will be purchasing thousands of Kindles.
The total value of the deal has been reported at $16.5 million and will call for the tablets to come with a teaching program. The initial buy for the project is 2,500 devices and they will be sent to libraries and other education around the world.