Is a patent war in Google's future?
No not the one with Apple that it appears to be fighting by proxy but rather one where it uses the patents it will acquire in its Motorola Mobility acquisition. The Guardian puts forward a well reasoned piece that strongly suggests that this is the only way that the company can recoup its $12.5bn investment.
The most recent financial statement from Motorola shows that it will have a negative effect on Google's results, possibly dropping earnings per share by as much as one third. Google has long stated that one of its goals in the purchase will be the patents, and it seems that since it is already using Motorola as a tool in its on going war with Apple over patents, it now will take it to a new level.
But it is also likely that it will be more aggressive in using the patents overall, possibly to exert more control over Android handset makers and their software. The one company that could be harmed by this approach might be Amazon whose Kindle uses a basic version of Android but with all of the other Google features such as Gmail stripped out so that a user would barely know what OS it is running.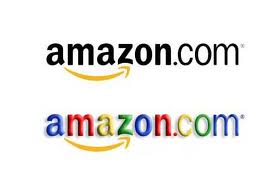 Amazon's Kindle sales triple in last quarter
Amazon's revenue grew 35% in its just concluded fourth quarter, reaching $17.4 billion and said that the sales of its Kindle eReaders tripled in the quarter that ended Dec. 31, 2011, but did not disclose the exact number sold.
However the sales growth did not meet analysts' expectations and the company said that net income dropped significantly, down to $177 million, a 57% decline from the same period a year before. Part of the issue was a huge investment into expanding its sales fulfillment centers, a move it said will help grow the business in the long run.
For the current quarter it is predicting sales of between $12 billion to $13.4 billion and that it could post an operating loss of as much as $200 million to a profit of $100 million
Turner Broadcasting System and Intel Capital invest in iStreamPlanet's Series A
iStreamPlanet has closed its Series A funding round with both Intel Capital and Turner Broadcasting Systems participating in the round. The amount of funding was not disclosed. iStreamPlanet develops automated video workflow technology.
Turner has already worked with iStreamPlanet in the past on a variety of live sports broadcasts going as far back as the 2010 NASCAR Coca Cola 400 at Daytona Speedway. Other events that iStreamPlanet has helped broadcast include the 2010 Vancouver Olympic Games, NBC Sports' Sunday Night Football and the Championships at Wimbledon, along with the US Open Golf, Notre Dame College Football, Ryder Cup and the Kentucky Derby.
Aside from automated video workflow technology the company also has multi-screen technology as well as cross platform ad insertion capabilities.
Will BCS move games to campuses in 2014?
That is what is being reported as a possibility by Brett McMurphy over at CBSSports. He said that at least on athletic director has proposed moving many Bowl games onto school's campuses rater than at the neutral sites where they are played today.
The new cycle of BCS begins in 2014 which is the earliest that the change could most likely occur. One of the driving forces behind the idea is the poor attendance that many of these Bowls and would call for on-campus games after the top 16 games are filled. Also under consideration would be requiring a minimum of seven wins to be bowl eligible.
Facebook revenue absent in the mobile space
As Facebook opens its books in advance of its $5 billion IPO a number of interesting facts have emerged about the company. It has obviously seen very strong growth since its inception and now has $3.7 billion in revenue.
Oddly enough none of this revenue, zero, comes from the mobile users of the social media. With 425 million of its 845 million users accessing the site via a mobile device this is astounding. However it shows that there is huge room for revenue growth for the company.
As reported at Forbes, Facebook said that it is devoting substantial resources to expanding its platform in the mobile space and seeks to create engaging mobile products. The company said that it anticipates mobile users' rate growth to outpace its overall growth rate.
Feds keep pressure on illegal Super Bowl streamers
For the second year in a row the US Government has cracked down on a number of sites that provide sports streaming and has taken control of their domain names. Users heading to those sites will get a redirect notice from the DOJ/ICE.
Among the sites included are Firstrowsports.tv, Firstrowsports.com and Soccertvlive.net. and as reported by Torrent Freak this is the second time around for the Feds to shut down sports streaming sites just prior to the Super Bowl, although some sites are already back up under slightly different incarnations.
The shutdown struck at least 307 domain names and the effort was called 'Operation Fake Sweep' with the bulk of the sites charged with selling fake NFL merchandise and only 16 for illegally streaming sports video.
AMD to enter tablet and Ultrabook space
AMD introduced analysts at its annual meeting to its newest processor roadmap that will include a pair of low powered chips that will target the tablet space and showed an Ultrabook design that looks to undercut Intel's offerings in hat space.
According to EETimes coverage of the event AMD has added Hondo, a 40 nm processor for tablets due this year and plans to follow up with Temash, a 28 nm chip next year. The company has been slow to enter this space but its rivals here are more from ARM-based chips and the OMAP processors from Texas Instruments, Intel has been slow to make headway in this area as well.
AMD showed an Ultrabook that was developed by Taiwanese company Compal using AMD's Trinity chip in a thin an ultrabook reference design made by Taiwan's Compal. It said that the computer could have a $599 price tag, possibly starting a price war with developers using Intel's developers ultrabooks.