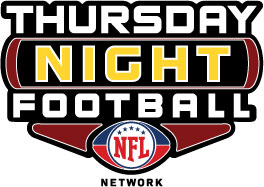 In case you were still wondering whether or not online access hurts regular-television audience numbers, here's another data point to confirm that it doesn't: The NFL said Monday that TV views of its Thursday night NFL Network games is up 8 percent over last year, while its online audience is averaging 450,000 unique views per game.
The 450,000 number isn't broken down between viewers of the streaming coverage at NFLNetwork.com or folks watching via Verizon Wireless's NFL Mobile app, but either way the aggregate total is impressive, and a signal that there may be even more of an appetite for NFL content than was previously thought.
With the Super Bowl slated for online streaming, it is the guess of MSR that the days of online access being a novelty have ended and now an online outlet will become the norm rather than the exception. How that plays into rights contracts and teams' marketing campaigns is something still in its infancy, but it will be a compelling story we'll follow closely in 2012.