Looking for a holiday gift that both meets the needs of the receiver and does not make you look like you just picked up the first thing that caught your eye so that you could eliminate one more name from you list? Good Luck!
Well in the giving spirit here are a few suggestions that are not simply an iPad2 here and a Android phone there. While these are great products there is an entire range of other products out there that you might want to consider as well.
For the connected athlete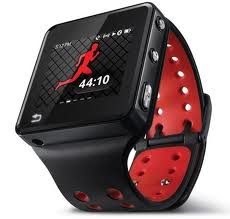 Looking for something a bit different? How about the Motoactv from Motorola Mobility, a device designed to track your workout and provide a soundtrack at the same time. Wait you say, I can do the same with technology that I already own, right?
While it seems that a standard iPhone or Android smartphone does ok for this in a gym, most users to not want to risk breaking their phone on a long run, particularly if they push themselves over rough terrain. Breaking your phone and then being forced to spend a lot for a new one is not a great option for most of us.
Touted as a fusion between music and fitness it is a lightweight device that enables an athlete to track their efforts, steps taken, calories burned and you can compare it to past efforts. Or if friends are also using the technology you can compete and compare with them.
The core of the Motoactv is a small device with a 1.6-inch screen that controls both workout information and as a music controller. It incorporates Motorola AccuSense technology and GPS to measure your performance including distance, speed, heart rate1 and calories burned in an accurate manner.
Among the features is the ability to sync with an Android-based phone for calls, either 8GB or 16GBs storage for music, FM radio capabilities and support for Bluetooth headphones. The MSRP for Motoactv 8G is $249 and $299 for the 16G version. Headphones are separate.
A full size Tablet with Keyboard option
In the full size pad space there is the Asus Eee Pad Transformer TF101. With a 10-inch screen it is the same size as its more hyped rivals and yet is not as pricey and comes with a full set of features. Powered by a dual core nVidia Tegra 2.1GHz processor it has plenty of power for even HD video playback.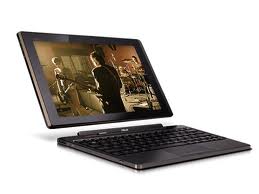 What makes the Transformer an interesting buy is its ability to form a traditional notebook shape with its optional docking station that features a full QWERT keyboard. The docking station also serves as an additional battery so that it extends the devices operational life from 9.5 hours to 16 hours.
It features the latest version of the Android operating system, the 3.2 Honeycomb and will be upgradeable to the Ice Cream Sandwich 4.0 version when that s commercially available. It has 1GB of memory and a choice between 16GB and 32GB storage. Other feature include a 5MP rear facing camera and a 1.2MP front facing camera, a mini HDMI outlet for output to HD video on HDTVs, two USB ports, a built-in SD Card reader
7-Inch Tablet variety growing
In this space a good, but a bit pricey, option is the Samsung Galaxy Tab 7.0 Plus. If it seems like there are a lot of Samsung Galaxy's out and about these days, there are. This is a second generation 7-inch device from Samsung. It has a 1.2GHz processor and features 16GB of storage that can be expanded to 32GB with the use of a MicroSD card. . It includes a 2MP front camera and a 3MP back facing camera.
Using Androids' Honeycomb operating system the device includes cellular as well as wireless support, something that sets it apart from mainstream e-readers. The tablet ships with Zinio, a program that allows you to choose from 5,000 full color magazines, with 5 free ones available with sign in.
If you are looking for an e- reader, one of the 7-inch devices that is used primarily for downloading and storing books, magazines and newspapers for your perusal the options are much more limited for good choices than for a larger tablet. However that does not mean you have to settle for second best.
But buyers beware, or at least shop prepared. I have found in talking to people they often expect more than the product offers. I think this in part because some of these devices, particularly the Kindle Fire, have been touted as an iPad killer. Know what you want and read the product specs prior to buying. If cellular connection particularly is important to you, many of these devices do not feature it, opting for just Wi-Fi.
Amazon's Kindle Fire has been getting a great deal of news lately, and from my brief usage, deservedly so. The Barnes and Nobles Nook is another popular one that came out recently, and there is not a great deal of difference between the two, they share a great deal of similar features and it is important that you know what you want and do not want in a e-reader prior to purchase.
Odds and Ends
Remote controlled cooking?
For the obsessive cook with money to burn there is the iGrill Thermometer, a device that enables your iOS device to track the temperature of meat cooking in the oven or BBQ. For a sports fan that likes to cook in the winter this could be just the ticket.

Slightly bigger than an iPhone the $100 device allows you to remotely monitor cooking food and handles a range of temperatures from 32 degrees to 400 degrees. It is designed to be placed near the cooking food with a probe in the food attached to the meat and the iGrill. Then you can get readings on your iPhone, iPad or iPod Touch and it has a maximum distance of 200 feet. It. has two alarm settings and users can get a second probe.
Idle Fun
For the Android user in your life who likes to be amused there is the Sphero. The Sphero is a simple ball, roughly the size of a pool ball that can be controlled by an Android powered smartphone or tablet. It does nothing productive unless you consider taunting your cat or dog as productive.
The ball, which can be charged via cable free induction, has the ability to change color or glow in the dark. There are a range of games available for Sphero from sites such as Amazon Apps store and Android Market. It does also support iOS devices.