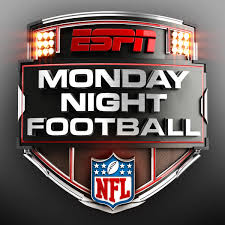 The Dec. 2 Seattle Seahawks 34-7 blowout of the New Orleans Saints on Monday Night Football was a huge broadcasting success for ESPN, it was the No. 1 program on at that time not only on cable but also over the air broadcast — and it was also a smashing hit online as that audience continues to surge.
The Saints-Seahawks broadcast was strong enough to garner a 9.7 U.S. rating, numbers that represent an average of 11,289,000 households and 15,500,000 TV viewers, according to Nielsen.
ESPN, as all broadcasters are, is working hard at expanding and enhancing its digital offerings including tablet, smartphone and PC offerings and has seen those users expand as the technology and quality of the offerings continues to increase.
A look at how it has performed this year on Monday Night Football shows how well it is succeeding in that area. It reported that across all of its platforms its NFL-focused Digital Media that includes ESPN.com, mobile Web, apps and WatchESPN it has a 27% increase in viewership compared to the same period last year, with an average minute audience of 65,000 during each broadcast.
The most recent game showed how those numbers are continuing to grow as it represented the second largest online audience ever (the first being the Eagles-Redskins from earlier this year). The game had an average minute audience of 81,000 with a total of 225,000 unique views, numbers that represent an increase of 134% and 145% over a year ago respectively.
Overall digital media at ESPN is up strongly as well, 16%, compared to last year, according to ESPN. The strongest area last week was with mobile apps, with its new SportsCenter app enjoying an audience that registered 136,000 average minute users, up 55% from last year. Its Fantasy Football app had an average audience of 148,000, up 88%. The unique viewers for both were, respectively, 7.5 million and 3.9 million.
The broadcaster expects another big Monday Night audience next week When the Cowboys play the Bears and former Bears' player and head coach Mike Ditka gets his number retired at halftime.