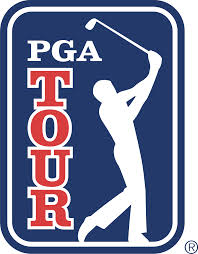 The PGA Tour has revamped its existing PGA Tour '14 app from the ground up to offer an enhanced experience for fans that are both attending its events as well as ones that are following tournaments from remote locations.
Using apps at events is very popular because a fan might be following one group but is interested in a host of players and how they are doing not just hole by hole but shot by shot and the app addresses this and much more with enhanced existing features as well as additional ones.
Starting off it gives you a live, up to the second leaderboard. As a leaderboard feature there are players' listings that can provide a thumbnail profile of the player, current scorecards and video of select shots. From there the fan, if they so desire, can follow an individual players' live scorecard that now features play by play with shot trails and live up to date stats. The tee shot trails feature is only available at courses that support ShotLink laser technology.
Moving from the individual to the group there is the ability to check on groupings with both time and location of tee times. There is video on demand that provides a wide variety of features including player features, recaps of every round and tournament highlights. Of course the entire season schedule is also available.
The PGA Tour '14 app covers approximately 130 tournaments featuring the PGA Tour, Champions Tour, Web.com Tour, NEC Series-PGA TOUR Latinoamérica, PGA TOUR Canada and PGA TOUR China. The app is available for both Android and iOS devices.