Last Race
So what is it about Texas that the Roush Fenway team loves so much, the BBQ brisket maybe? They performed great at the track last year and continued with the winning trend when Greg Biffle captured the checkered flag at the Samsung Mobile 500. A fast race with very long periods of green flag racing witnessed Biffle break his long losing streak and with his strong finishes this season he could be the first driver to win all three NASCAR titles. He has already won the Truck Series and the Nationwide Series titles in past seasons.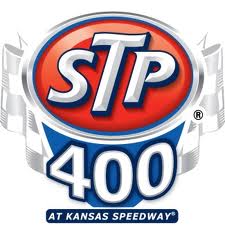 Biffle edged by Jimmie Johnson late in the race while one of the favorites in the race, Tony Stewart, finished two laps down, hurt by the fact that his primary car out from a practice accident earlier in the week and a slow backup. The top five was filled by Johnson, Mark Martin, Jeff Gordon and Matt Kenseth.
This Weekend
This week they are back to running under the sun, with the STP 400 at the 1.5-mile Kansas Speedway that features 15 degrees in the turns and 10.4 degrees in the front stretch and 5 degrees in the back stretch. The facility has a 72,000 person capacity and if you want to see video of past events, and other NASCAR races head over to YouTube.
Broadcast
Sunday, 12:30 pm ET on Fox
Twitter feeds
@Kansasspeedway- Tracks official Twitter feed
@NASCAR-Official NASCAR feed
@NationwideNNS-Nationwide Official Twitter
@NASCAR_NNS-NASCAR Nationwide feed
@NASCARONFOX-Fox Sports feed
@AllWaltrip-3 Time NASCAR Champ and Fox announcer
@PRNLive-Performance Racing Network
Sprint Cup Standings
1) Greg Biffle
2) Matt Kenseth -19
3) Dale Earnhardt Jr. -19
4) Martin Truex Jr. -20
5) Kevin Harvick -24
Nationwide Series
The Roush team did not just win the Sprint race; it also won the Nationwide race of Friday night with Rickey Stenhouse Jr. surviving a restart with six laps left in the race. This is Roush's fourth consecutive Nationwide Series win at the Texas Motor Speedway, and that is quite something.
Paul Menard, who led the race for a total of 100 laps and started in the pole position came in second while the rest of the top finishers were Kasey Kahne, Denny Hamlin and Austin Dillon. For any Dancia Patrick fans, she had her best finish to date with a late race charge going from 13 into the 8th spot at the finish line.
Once again the Nationwide Series is taking a week off, and will next appear once again under the lights, this time racing in Richmond on the 27th.
Nationwide Series Standings
1) Elliott Sadler
2) Ricky Stenhouse Jr -4
3) Austin Dillon -20
4) Sam Hornish Jr. -54
5) Michael Annett -64
Dale Juniors' Track
Ever wonder what drivers do at home? Well I cannot really tell you but here is an interesting look at the property that Dale Earnhardt Jr. lives on, and it looks like he has developed a nice dirt track where he and friends can go take a spin. Oh, it is also a car graveyard.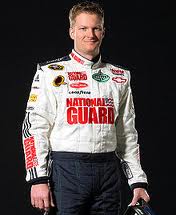 I like to think that he has BBQs and then has friends do impromptu races around the track, setting new records reaching what looks like a number of his and his rivals older cars stationed around the property. Head over here and see how many cars you can find in the photos on Yahoo.