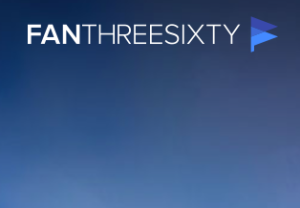 Kansas City-based sports app developer Sporting Innovations has changed its name to FanThreeSixty, a brand change for what the company calls the desire to create "a more direct connection to its award-winning FanThreeSixty platform."
However, it's also possible that the name change is part of a strategy to distance the company from an ongoing legal battle between current FanThreeSixty CEO and former Sporting Innovations CEO Robb Heineman and his former co-CEO Asim Pasha, which started when Sporting Innovations and Heineman filed a lawsuit against Pasha for allegedly conspiring to set up a competing firm using Sporting Innovations assets and intellectual property. That move was followed by Pasha filing counterclaims denying the company's charges against him while also alleging that he was denied promised ownership stakes in the company for providing the technology behind its stadium-application business.
According to legal representatives for Pasha, the "name change has nothing to do with the lawsuit," which, according to Pasha's legal team and news reports, the is still ongoing and scheduled to be heard later this year. FanThreeSixty did not respond to requests for information or an interview about the press release.
So whatever the reason behind its name change, the company formerly known as Sporting Innovations is known primarily for being one of the first movers in the still-nascent field of integrated sports stadium apps, where functionality is designed to not only enhance the fan game-day experience but to also help the team or venue better capture marketing information from digital device use. The company was (and still is) joined at the hip with the Sporting Kansas City Major League Soccer franchise, which was one of the first teams to install Wi-Fi in its stadium and to embrace mobile-device usage by fans.
However, Sporting Innovations' business of late has not provided much in the way of public customer wins, and several previous customers for the company's Uphoria mobile device app platform have since dropped the product, including the Pac-12 and the Tampa Bay Lightning. While the Sporting Innovations site had until recently still included links to its Pac-12 and other previous customer wins, the new FanThreeSixty site has scrubbed all the old customer news and links from its site.