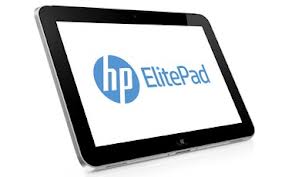 Last week we gave a very bare bones comment on the pending Windows 8 tablet that will be coming from Hewlett-Packard but this week the company provided a full outline of what the tablet will feature and when to expect it to arrive.
To answer the last point first don't look for it this holiday season as its expected ship date will be in 2013. The reason for this is that it is a business-focused product, as the company had previously said about its reentry into the tablet space.
While normally business products are not of much interest here at Mobile Sports Report, a portable device such as a tablet is still a natural for sports viewing as well as using the growing number of fantasy and betting apps emerging. I mean whose NCAA basketball pool is not run out of their office?
The HP ElitePad 900 will be a 1.5 lb tablet that features a 10.1-inch display with 1280×800 resolution with an aluminum case and Gorilla Glass 2. The company is touting its durability and ability to withstand shock.
It will be powered by Intel's Z2760 Atom processor, formerly known as Clover Trail and will run the forthcoming Windows 8 operating system. HP sees the use of this set of processor and operating system as enabling businesses to run their mainstream productivity applications. It is designed for Windows 8 and supports touch-, pen- or voice-based input.
It will come with 2GB RAM and 32GB of storage that is expandable to 64GB and there is a microSD slot. It has dual cameras with a front facing camera that is capable of 1080p video and an 8MP rear facing camera
It is designed to dock with a keyboard and HP is offering host of accessories for the tablet, most of them business focused including the ElitePad Expansion Jacket that features an integrated keyboard and connectivity ports.
HP expects to ship the tablet in January and will announce the price closer to the release dat. Expect a number of others including Dell and Lenovo to focus a good deal of attention to the business space for their upcoming tablets as well.