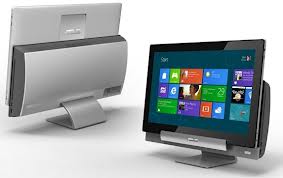 Advanced Micro Devices is staking its ground in the tablet space with the introduction earlier this week of the Z-60 Tablet chip as it seeks to become a player in this market as some of its traditional spaces such as desktop PCs continue to shrink.
The chip, also called Hondo, is the company's latest attempt to establish itself in a market where devices either use a variant of an ARM chip such as the processors from Broadcom, Nvidia or Texas Instruments, develop their own processor like Apple and Samsung, or in growing numbers use Intel's Atom processor family.
The Hondo chip is a low powered, 4.5 watt, dual core processor running at 1GGhz and the company has packed it with 80 integrated Radeon graphics processor cores, which will give tablets high-definition video and gaming capabilities. It will include support for DirectX 11 has the horsepower for high-definition 1080p displays.
The processor is expected to available later this month when Microsoft formally unveils its Windows 8 operating system for tablets and a host of hardware developers, including Microsoft, start selling or at least formally showing their tablets. Systems using these chips will only be able to run Windows 8 or Linux
Intel appears to have a lead in this race since its OEMs have already started showing finished products with Intel chips, however some of the documentation on developers sites does seem to indicate that they might also use AMD chips as well.
The competition should be good for customers since it could help drive the prices down on chips and that should lower overall systems prices. We can at least always hope.