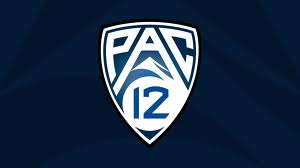 The Pac-12 has finally taken the wraps of its pending network effort in time for the advent of the 2012-2013 BCS football season with the revelation of the Pac-12 Digital Network that it created in partnership with Ooyala.
We reported on the early plans of the Pac-12 at the start of the start of the year as the conference started filling out its management team for the Pac-12 Enterprises, the body that will be handling the network and now more details have come forth.
This is part of an ongoing trend in schools as networks that support your sports teams, and academics are increasingly important as a source of coverage and revenue for the institutions and more and more conferences are forming them.
From its inception the goal has been to make the network more than simply a television broadcast arm of the Pac-12 and instead make it a tool to reach fans in a manner that meets their needs. SO it includes capabilities for tablets, smartphones and the Internet as well as the more traditional television broadcasts that we have all come to know and love.
To bring video and broadcast to all of these devices the Pac-12 teamed with Ooyala, a company that develops cross platform broadcast video solutions and also has a great deal of expertise in monetizing the resulting video.
The two will be developing customizable content that users can use to create a platform that meets their viewing needs. The initial plans are to develop for both Apple's iOS and Google's Android platforms.
The various capabilities that will be offered to subscribers of any of the Pac-12 broadcast partners and will enable them to view sports, highlights and other content anywhere in the world. There will be both ad-free and ad-supported content.
The network will broadcast an estimated 850 live games in both men's and women's sports and all of the men's football and basketball games that are not carried nationally. Its broadcasting team will feature celebrities Ronnie Lott, Rick Neuheisel and Summer Sanders.
The Big Ten Network recently expanded to provide a very similar service to its fans with the development of BTN2GO and I suspect that when I take a look at other conferences around the legue we will see similar efforts. What sets this one appart is that it was part of its basic concept and built-in from the ground up rather than added later.
I wonder if this means that there will be a big build-out in wireless networks at stadiums around the league. Once you provide the capability on video I am sure fans will want to see replays and highlights of plays at events they are attending.