Mashable does a nice job showing how fast eight technologies have penetrated the US market since the telephone was patented in 1876. The speed upon which each succeeding generation of technology grows is interesting as many of them piggybacked on older technology. I mean you cannot have these technologies until electricity reached all of the country.
I was interested to see how relatively slowly the Internet caught on compared to mobile phones, but I guess that is partly due to a number of issues from slow connections early on, lack of a substantial amount of meaningful content ( I mean at one time one of the most popular site on the internet was watching a coffee pot) and emerging rival modem standards that helped confuse non-technical users.
From the charts it looks as if it is possible that the two emerging fields, tablets and smartphones are headed to being the fasted technologies adopted to date. Smartphones make sense since they are an extension of an already known commodity but tablets are a relatively fresh start. The data covers the past five years and the numbers from the next five look to be very interesting.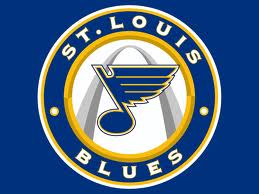 NFL still not produced evidence on Saints bounty program, NFLPA claim
The NFL Players Association continues to claim that it has not been given "specific, detailed evidence of player involvement in a pay-to-injure program." Domonique Foxworth, president of the NFLPA has an opinion piece in USA Today in which he stated that punishment demands evidence and the league is not willing to produce it.
He claims rather than produce the evidence the league has used media leaks, pr campaigns and character assignation to manipulate public opinion.
Apple wins one
Apple, on a recent losing streak in the legal department won a case this week when a judge threw out the Proview Electronics Co.'s trademark lawsuit against Apple. The case, which has bogged down Apple in China, has ruled that Proview cannot sue Apple in California.
The case revolves around Apple's purchase of the iPad trademark from Proview and then Proview claiming it did not sell the rights to the iPad name in China. The two are reportedly looking at a cash settlement but are far apart on the terms.
St. Louis Blues sold
The NHL Board of Governors has approved the sale of the St/ Louis Blues hockey team to Tom Stillman, a beer distributor, for an estimated price of $130 million. Stillman has been a minority owner of the team since 2007, Yahoo! reports.
The team has been for sale for the last two years, ever since the current ownership group, led by Dave Checketts and his Sports Capital Partners Worldwide, started to look around. It had originally been looking for investors to buy out Towerbrook Captal Partners which held 70% of the team but could not find investors.
Google wins a bit more in trial versus Oracle
After a jury ruled that Google did infringe on Oracle's API copyrights but could not reach a decision on if that action was protected by the 'fair use' doctrine that allows copyrighted material to be used Oracle asked the judge to throw out Google's 'fair use' defense.
The judge declined saying he did not think that it would be correct for him to rule in favor of Oracle. Experts now expect at least a partial retrial of the first portion of the case.
Who do Crowdfunders Invest in?
We have started talking a lot about crowdfunding, but mostly in relation to just a very few efforts, and yet that industry is starting to emerge as a huge source of funding for startups, enabling a wide variety of developers to get seed money and more to launch products.
Well if you were interested in a breakdown by category of where the money is going at Kickstarter wonder no more because there is now a great graphical breakdown of the effort. A few interesting facts-50,000 projects have sought funding since it opened its doors in 2009 and film and video is the top pledge earner, with $60 million pledged to date. There is a host of interesting information so head on over and take a look.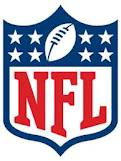 Replacement officials in the wins for NFL season?
Fox Sports is reporting that the NFL has started to look at replacement officials for the upcoming season in case it cannot reach a new agreement with the NFL Referees Association- currently the talks are at an impasse.
The league is asking its officiate scouting department to help identify potential replacements with an eye out for recently retired college officials as well as current officials at a variety of levels of the sport including semiprofessional leagues. The NFL used replacement officials in 2001 at the start of the season.
Smart Shoes the next trend in computing?
Computer scientists from e Telekom Innovation Laboratories, the University of Munich, and the University of Toronto have taken a step forward on a research paper on the next generation of wearable computing with the publication of a joint paper entitled "ShoeSense."
The gist of the paper apparently calls for the development of sensors that would be placed in shoes that have the ability to understand customizable hand and arm gestures that are then relayed as commands to a smartphone. Users would be able to then send messages without appearing to while in meetings, at dinner and other places that it is not always appropriate to do so on the handset.
Nielsen looks at smartphone owners in US
A recent report from Nielsen shows that smartphone ownership continues to rise in the US and is now the preferred handset of more than 50% of Americans, actually 50.4%, up from 47.8% in December 2011.
Android is the dominate operating system with a 48.5% market share then followed by Apple's iOS with 32%. Research in Motion's Blackberry platform has 11.6% followed by Windows Mobile, Windows Phone and then others.