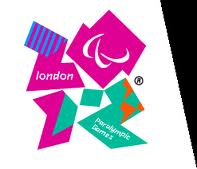 Next week in pro football news, the ever popular draft is coming. One interesting thing about the NFL regular season schedule being released this week is that Las Vegas already has lines on the games! Not sure if it is time yet to lay a dime on Green Bay giving the points however.
Intel delivers high capacity solid state drives for consumers
Intel has delivered the Solid-State Drive 330 Series, a lineup that is directly targeted at the consumer market. Now being a consumer you might wonder why you would want one of these drives and the answer is easy. They have the capacity to store your growing digital music/video/images collection that might not fit on your smartphone or tablet, or even computer.
The drives will be available in the 60GB, 120GB and 180GB capacities and is a SATA 6Gb/s-based SSD. The difference between a SSD and what is probably in your computer is that a traditional hard disk drive has rotating material and so is much more prone to damage from dropping or other accidents. A SSD is what is in your smartphone, or at least the underlying technology is.
Exercise cycle delivers feedback wirelessly
Ever ridden an exercise bike and found that the data that it provided was worthless, or like at my gym, the data technology always seems to be broken? Well a company called Body Bike wants to fix all that with a wireless solution that can provide feedback using Ant + wireless technology developed by Ant Wireless.
The Body Bike Connect uses the wireless technology to send a wide range of information including VO2 max, calories, distance, and average, percentage and maximum values to an Ant enabled console. It also can be used to handle personalized settings.
Foursquare tops 20 million users
Now I have to admit I am not a Foursquare user. I don't care that you are buying a cup of coffee or getting your haircut. Why do you think that is interesting to anybody but stalkers and home thieves? Well enough of the rant, as I see that the location-based check-in service startup has 20 million users, up from 15 million in December.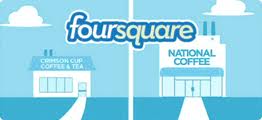 Google's Motorola plans driving partners to rivals?
There is growing speculation that part of Google's plans for its $12.5 billion purchase of Motorola Mobility is to emulate what Apple is currently doing, becoming a vertically integrated developer. What that means is that it would develop the hardware, the operating system and possibly even the chip, for future Android devices. Currently it helps partners design products that are sold as Nexus systems.
This would make it very tough for partners to compete with Google's own products, and could be a major impetus for them to look for alternatives. While Apple's iOS is out two alternatives remain that already have at least a bit of mainstream acceptance.
The two are Research in Motion, which reportedly is in talks to license its technology to Samsung. The second and possibly more viable alternative is Microsoft. Its Windows 8 is due soon and it has Intel helping to promote the technology.
Apple and Samsung to settle?
Among the many patent battles being fought across the globe, two of the bigger participants are Apple and Samsung with over 20 cases between the two pending, and now it looks the top bosses will be talking face to face about how to settle the issues.
The two companies have agreed to settlement talks that will be presided over by a San Francisco-based magistrate judge. At the meeting are expected to be Apple chief executive Tim Cook and Samsung CEO Choi Gee-sung, as well as the general counsel for both companies.
BBC will stream all Olympic games
The BBC is taking an aggressive broadcasting stance for the upcoming Summer Olympics. With the games in its own backyard the broadcasting giant said that it will be broadcasting up to 24 streams of live HD sports to cable and satellite broadcasters for television viewing.
This will enable viewers to watch every Olympic sport, if they were so inclined. The move is an expansion of its previous plan that had called for all of the games to only be broadcast online. In addition it will be broadcasting on BBC One and BBC 3 as well as radio coverage.
This move, coupled with NBC Sports promising to put a huge amount of the games online mean that viewers can now see events that they wish to rather than simply the ones that the broadcasters have determined that viewers want.
No Greek Warship for Olympics?
A Greek trireme powered by 170 rowers has been scratched from the opening ceremonies of the upcoming London Olympics- the reason is that they are afraid that it will be too popular, causing I guess people to actually want to come to the opening ceremony.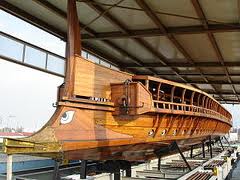 That is really too bad because it not every day you see a replica of the Olympias, an ancient warship that was used in one of history's most important battles sailing by. I hope they are not planning on canceling the basketball portion of the Olympics because I hear that is very popular as well.