ViewSonic offers low cost Android tablet
Looking for a low cost tablet? Well ViewSonic wants you to know that it is now in the game with its ViewPad 7e Android tablet. The 7-inch display uses an older version of Android and not the more recent Honeycomb version of the OS but it does have a $200 price tag and includes a 1GHz ARM A8 processor, dual cameras and 4GB storage with a microSD card slot for expansion.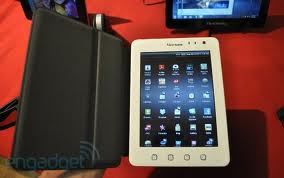 Dodgers blame beating victim
I know that blame the victim is a standard tactic in legal matters but do the Dodgers really believe that they can convince any rational person that Bryan Stow, beaten into a coma at Opening Day at Dodgers Stadium was responsible? It sure looks as if they are going to as part of the owners' battle with MLB. It couldn't be the funding siphoned from the team to support the owners' expensive lifestyle, could it?
ESPN teams with Nokia for sports fans
ESPN has teamed with smartphone developer Nokia to offer a mobile sports technology for the fan on the go. Called the ESPN Hub and slated for release in 2012 it has been specifically designed for the latest generation of Nokia smartphones that run Microsoft Windows operating system. The ESPN Hub will have a different look from other ESPN products and the company claims that it will help make navigation of content smoother and more intuitive. Hopefully this will turn out better than the Mobile ESPN effort from a few years ago.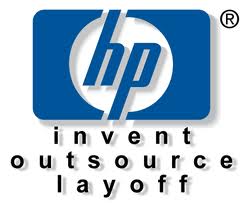 HP- We are back! Will not leave the hardware business after all.
Hewlett-Packard back in the hardware business, gee we hardly missed you. The company has made an about turn and has decided that it will not spin off its personal computer unit after all. The decision was made by CEO Meg Whitman. The move reverses the proposal put forward by Whitman's predecessor, ousted CEO Leo Apotheker who announced the move as part of a corporate overhaul. AT the time the company was smarting over the poor sales of its tablet computer, the TouchPad. It now looks like future tablets are in store for the company, but may use the Microsoft OS.
iPad 3 to sport new connectors?
Rumor du jour: C|Net is reporting the possibility that Apple will launch an iPad3 in March and that it might have connector issues. The site, citing another site, reports that it will have a redesigned dock connector that uses the same number of pins as the old one but in a different, and smaller, configuration. The screen is expected to remain the same size and there is now word if it will stay at the current resolution level or move to the Retina Display technology already in use in other Apple products.
Can teams be a bit too touchy about Twitter?
The recent tempest in a teapot comes from Boston where New England Patriots tight end Rob Gronkowski felt obligated to apologize for appearing in photos with BiBi Jones, an adult film star who then posted them on Twitter. It was taken during a bye week and he is free to do as he feels. I wonder how long it will be before Puritan in Chief Roger Goodell issues a ruling on what players can do in their free time?