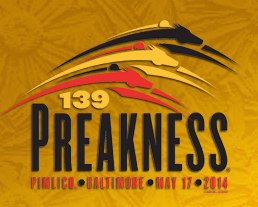 With a solid showing in the Kentucky Derby, winner California Chrome looks like the best bet for a Triple Crown in years. And thanks to NBC's Sports Live Extra feature, horse racing fans can get live streaming coverage of Saturday's second race of this year's Triple Crown series as well as online extras that include four isolation camera views and archive footage and replays of related topics like the Kentucky Derby race.
Basic race info: The live broadcast of the 139th Preakness Stakes starts at 4:30 p.m. Eastern time this Saturday, May 17, from Pimlico track in Baltimore. Broadcast coverage is on NBC.
As usual, you need to be a validated cable subscriber to watch NBC Sports Live Extra either online or through the mobile device app of your choice. I don't have any empirical proof to back up the next statement, but from watching a lot of Stanley Cup playoff action via NBC Sports Live Extra online it seems like the NBC crew is really getting its act together in terms of delivery. I haven't seen any buffering errors or frozen screens in a long time, and let's hope it stays that way.
If you feel the need to vent your opinions on all things Preakness NBC is also hosting a social media sharing center, cleverly located at NBCSports.com/Preakness.