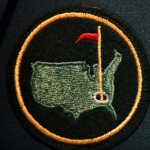 One of the best online sports viewing experiences, the Masters, will add a little more depth to its coverage this year, offering full-round coverage of selected "featured groups" of players. In previous years, the Masters only showed featured groups from the 10th hole on.
Otherwise, the superb Masters Live online package — which is available for free at both Masters.com and CBSSports.com — will remain largely unchanged from last year, with live coverage channels for Amen Corner (holes 11, 12 and 13) and holes 15 and 16, as well as one for a "Masters on the Range" live interview show from the famed course's practice area. The online coverage will also include in-progress and end-of-day highlights in case you aren't near a TV to watch the broadcast coverage. If you're a golf nut and a Masters junkie like we are, you will probably have both options open, watching the TV coverage on a big screen while keeping up with the exciting challenges of Amen Corner and the 15-16 duo.
Maybe the best part of the extended featured-groups coverage is that online action will now begin at 9 a.m. Eastern, instead of noon like it did last year. Three more hours of Masters online? We'll take it! Live action starts next Thursday, April 7.
HERE IS THE LINK TO WATCH THE MASTERS ONLINE
In yet another twist the Masters will also offer two new viewing options, including a 4K feed as well as a virtual reality feed. The 4K feed will cover the Amen Corner holes, while the virtual reality stream will show action from holes 6 and 16. For the 4K feed you will need a DirecTV account or an Internet-connected smart TV, along with some other requirements; for more information on 4K requirements check this page. For instructions and gear requirements for the virtual reality stream, check here.