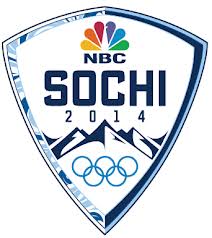 NBC has a pair of apps that enable live streaming of the XXII Winter Olympics games that will start today and has worked to smooth the way for users with a temporary free pass that will enable them to watch the games prior to proper verifications.
The free viewing time is a bonus one that diminishes the more it is used, but it should be plenty of time for a viewer to go through the verification process while not missing an event, or at least part of an event. Unverified viewers will initially start with a one-time 30-minute temporary pass the first time they start streaming a live event. After that it is just a courtesy, really just showing you what you are missing by allowing 5 minutes of viewing per day for unverified users.
HERE IS THE LINK TO THE MAIN NBC OLYMPICS SITE
Campbell Foster, director of product marketing for Adobe Primetime, the infrastructure software being used by NBC for the Olympics online streaming, said that the free verification trials are designed to simply help people watch more sports, faster.
"When you don't require the [verification] login, the engagement rate is 3x," Foster said in a phone interview. He also noted that even many paying subscribers either aren't aware they even have a cable contract password, and if they are aware, many don't know it. The grace periods, he said, lets people start watching action online while they look up their subscription records, instead of reversing that process.
Two apps: One for live coverage, one for highlights
If you want to watch the games online from a mobile device, here is the official explanation from NBC about which app you want — NBC Sports Live Extra, or NBC Olympics Highlights and Results:
"For the first time ever, the NBC Sports Live Extra app will live stream every Winter Olympics competition. In all, the app will live stream more than 1,000 total programming hours, including all 15 sports, the awarding of all 98 medal events and exclusive event rewinds. NBC Sports Live Extra will also live stream the Olympic content that airs on NBC and the four NBCU cable channels carrying coverage of the Sochi Games — NBCSN, MSNBC, CNBC and USA Network. The app will also feature full event replays, exclusive highlights, events schedules, TV listings, and customizable event alerts."
And:
"The NBC Olympics Highlights and Results app is the exclusive home for NBC Olympics' award-winning coverage, including short-form highlights, television and streaming schedules, and NBCOlympics.com columns. The NBC Olympics Highlights and Results app provides real-time official event results, medal winners, interesting facts, team rosters and bios on Team USA Olympians for the most comprehensive coverage of the Sochi Games." You can find both apps via your respective device app store.
The games, which run from Feb. 6 to the 23, are being used by NBC, in part, of a larger effort to push the idea of TV Everywhere, something that includes mobile digital devices such as smartphones and tablets.
NBC Olympics has, in conjunction with its partners in the cable/satellite/telco industry, enhanced the verification process and added new features in recent days as the games approached. There is now In-Home Verification started on Feb. 6 that enables auto-verification of devices by customers of Comcast's Xfinity TV, Cox Communications, Cablevision's Optimum TV and Midcontinent Communications (Midco). It is able to do this because it has the ability to recognize customers' IP addresses and cross-references those addresses with subscriber accounts.
"If you are using a device on the home network that is the same as your paid TV subscription, you won't have to log in," said Adobe's Foster. "It's just part of NBC Sports setting the vanguard for a better user experience."
A second and very interesting feature is the addition of cross domain verification. What this does is accept the registration of customers that had previously verified their subscriptions with Adobe Pass on NBCUniversal network websites and applications.
Overall NBC will be streaming all competition from the 15 sports that are at this Winter Olympics, a total of 98 events. They will be available from either NBCOlympics.com or via the NBC Sports Live Extra app.
To verify follow these simple steps:
1. Go to NBCOlympics.com/LiveExtra
2. Click the "Verify Now" button or the "sign in" link
3. Select your cable, satellite or telco provider
4. Enter the username and password that corresponds with your account
5. Upon verification of your subscription to an Olympics-eligible package, you will be signed in throughout the Games on that device. (You must validate each device once)
Additional reporting by Paul Kapustka.