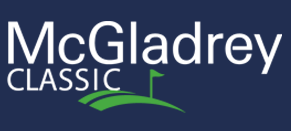 If you've never heard of the McGladrey Classic, don't feel bad. This third-year event in the PGA's Fall Series falls way under the radar, but it might have more visibility this year since its host (and head charity driver) is none other than our most recent Ryder Cup Captain, Davis Love III aka DL3. Sea Island, Ga. sounds like a great place to spend a fall weekend, as long as it ain't raining. But you know a tourney is hurting for publicity when its prime who's-playing story is the hard luck tale of Jim Furyk's 2012 season. I bet ol' Jim wants to spend a lot of time rehashing his last-hole meltdowns this year, don't you?
Anyway… if you need a golfing break from football and baseball playoffs, hit the Golf Channel between 2 p.m. and 5 p.m. Eastern time anytime this weekend. DL3 will be playing, so will John Daly and Justin Leonard… David Toms and Vijay Singh… you get the picture. Low wattage and lots of scenery.
MCGLADREY CLASSIC
(all times Eastern)
TV COVERAGE
Thursday, Oct. 18 — Golf Channel, 2 p.m. — 5 p.m.
Friday, Oct. 19 — Golf Channel, 2 p.m. — 5 p.m.
Saturday, Oct. 20 — Golf Channel, 2 p.m. — 5 p.m.
Sunday, Oct. 21 — Golf Channel, 2 p.m. — 5 p.m.
RADIO
SIRIUS XM (Satellite)
11 a.m. to 5 p.m., Thursday-Sunday. The live broadcasts are also available to subscribers on the SiriusXM Internet Radio App and online at SiriusXM.com.
FACEBOOK PAGE
Some nice Georgia scenery on the McGladrey Facebook page.
TOP TWITTER FEEDS TO FOLLOW
The McGladrey Classic Twitter feed.
Geoff Shackelford — well known golf writer. If you're not following Geoff you are missing the online boat.
Golf Channel — official Golf Channel feed
@PGATOUR — official PGA Twitter feed
@StephanieWei — great golf writer who is a Twitter fiend.
Doug Ferguson is the lead golf writer for AP. Good Twitter insights that often aren't part of your wire-service lead.
WHAT'S THE COURSE LIKE?
Here's the deets on the Sea Island Golf Club.
WHO WON THIS THING LAST TIME?
Ben Crane.