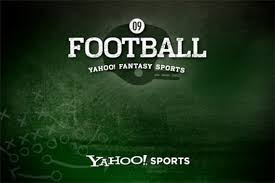 Have you ever dreamed of seeing your name, or at least your picture, up in lights for all to see? Well for 49er fans, and I guess any fan that attends games at the new 49er Levi's Stadium that has become a possibility due to a deal between the team and Yahoo.
Yahoo has signed on with the team as the team and stadium's "exclusive online sports content, social networking, and photo and video sharing partner" which is quite a mouthful. The terms of the 10 year deal have not been announced, or even reliably leaked.
Part of the deal will enable fans to appear on the big screen, that is the stadium big screen. Fans that take photos can upload them to Flikr during the game, which just happens to be a Yahoo property, and there is the possibility that they will be displayed on the big screen.
Fans can use specific booths that will be situated around the stadium's concourse to upload the photos into the 49ers Flikr photo gallery, from which selections will be displayed at the game. Yahoo will also have the ability to tout its Yahoo Sports Fantasy Football.
The deal enables the company to name the lounge in the stadium's suites and its adjacent viewing platforms the Fantasy Football Lounge. But the deal is more than just static naming- the 49ers said that they intend to integrate Yahoo and its properties into its broadcast and digital media.
It is not surprising that the 49ers have gone out and signed a deal with a major Internet player; expect to see this as the trend of the future as fans increasingly use smartphones and tablets to upload imagery and comments from sporting events, a trend that has been growing at a tremendous rate for the past few years.
With the increased adoption of social media at stadiums will also come the increasing need for better networking and communications technology. Anybody that has tried to get online at a sporting event knows the long delays that can entail, even when the mobile device shows that the signal is strong.
MLB has already signed a deal with Qualcomm to develop and implement a fan to help solve this issue. The San Francisco Giants, which planned for these issues from the start of AT&T Park, have still had to continually upgrade the stadiums' capacity as users' demands increased.