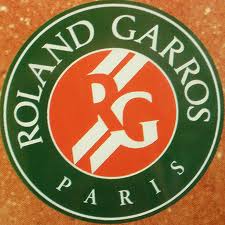 The French Open has started today with warmup match play and as with the Australian Open there is a wide range of options for fans looking to follow the tournament played at Roland-Garros that will run until June 10th.
To start with is a very nicely designed web page, that is easy to navigate and clearly explains where you going. There are nice minor touches such as providing the weather in Paris as well as the time. Then there are the more expected features such as listing the draws, providing past scores and live updates, as well as a number of guides to the event, the players as well as a radio feature.
In the Fan Zone there are a number of photo contests including Fan of the Day and Guess Who as well as a daily quiz and regular blog postings. You can follow the Twitter feed at Rolandgarros and of course there is also a Facebook and Google + page as well
For the truly mobile there is an updated free app for both iOS and Android users called Roland-Garros 2012. It features a 3D tour of the facility and has games that users can play and post scores from. Starting on May 25th the app will also provide all the Twitter feed from the stadium, Facebook connectivity and real time statistics.
Also included will be results schedules, draws, news, videos and interviews as well as match alerts for up to 5 players. Included in the video provided will be daily highlights of the day's events.
For those that have the opportunity to watch matches at home on the television the matches will be carried by a variety of networks in the United States including ESPN 2, NBC, The Tennis Channel and TV5.