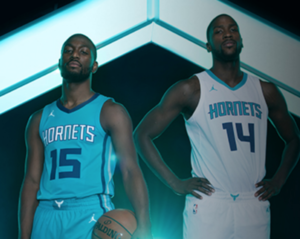 The NBA's Charlotte Hornets are partnering with app developer VenueNext to develop a new team and stadium app, which will be ready before the new NBA season begins, according to a press release from the team and the company.
The deal is VenueNext's third NBA customer, after previously signing contracts with the Orlando Magic and the Minnesota Timberwolves. The Hornets deal also represents the second NBA team to move to VenueNext's app platform following a 2015 deal where competitor YinzCam won a contract to redevelop 22 NBA team apps, including the Hornets'.
Like other VenueNext apps, the Hornets' new app will support extensive digital ticketing services, as well as mobile payments and the ability for fans to use their devices to order and pay for concessions for express pickup at designated stands. The release said the new app will also "continue to remain the primary source of team-related news, video and content for Hornets fans."
Screen shots of the new app were not available yet. According to the release, the new app will also support real-time scoring and game statistics, along with video highlights and "access to the Hornets' radio broadcast and social media channels."
VenueNext, which got its start as the app developer for the San Francisco 49ers and their new home, Levi's Stadium, also has the NHL's San Jose Sharks and the Minnesota Vikings among its pro sports team clients. VenueNext also designed the latest app for Churchill Downs, home of the Kentucky Derby. The company has raised $24 million in venture capital, $15 million of which came in a Series B funding last October.