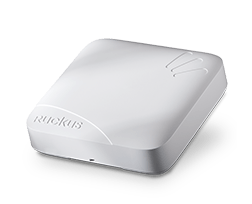 Following last year's $3 billion purchase of Aruba Networks by Hewlett Packard, the Wi-Fi gear industry consolidation continued today with the announcement of Brocade buying Ruckus Wireless for $1.2 billion.
For the stadium-networking industry, the news may mean that Ruckus gear may find its way into more potential deals, thanks to the deeper pockets and integration possibilities brought to the table by Brocade, which competes in the back-end network gear market against companies like Cisco. Though it's not known to have scored many stadium deals, Brocade is the back-end network supplier for Levi's Stadium, which is a close-by neighbor to Brocade's San Jose headquarters. It is also part of the network gear being used at the new Golden 1 Center in Sacramento, where Ruckus will provide the Wi-Fi gear, perhaps a deal where the purchase relationship got started.
Ruckus, which had come close but lost two high-profile Wi-Fi deals (for the San Jose Earthquakes' new stadium, and for the Wi-Fi network at NRG Stadium in Houston), had said publicly that it did not participate in "pay for play" deals, where a gear manufacturer might provide discounts or payments for stadiums to use their equipment. Ruckus has won some other high-profile stadium deals recently, including at Angels Stadium in Anaheim.