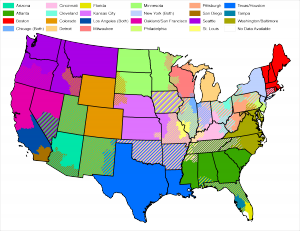 Every season one of the most popular phrases for a baseball fan is that pitchers and catchers have reported, meaning that the preseason has started and regular season baseball is not too far away. Now a new phrase may start bringing the same excitement-MLB.TV is now on sale.
While this may be a bit of an exaggeration it is not that big of a leap since the huge popularity of the program has seemingly increased every year as baseball fans continue to sign up to watch the streaming video of MLB games. Now in its 12th year the program is the top sports streaming product.
The program allows fans to watch out of market games on a growing variety of platforms ranging from televisions to on iPhone, iPod touch, iPad, supported Android smartphones and tablets, Amazon Kindle Fire and Windows Phone 8. There is a range of additional devices that are or will be supported as well such as the Xbox and Sony's Playstation.
It should be noted that the games shown are only those that are out of market games and the map for which teams claim which territory is very convoluted. For instance I think four or five teams claim Las Vegas. There is (or was I cannot find the current status) a court case that seeks to throw out MLB's blackout policy, but you should probably not hold your breath for any changes this season.
All subscribers to the service that sign up early i.e. prior to the start of the regular season, will have access to more than 200 live games from Spring Training in Florida and Arizona. Spring Training game broadcasts are scheduled to begin on Wednesday, February 26, 2014.
Some subscribers, depending on which version they select will also receive a free subscription to MLB.com At Bat, enabling fans to listen to any game on a huge range of supported platforms. MLB.TV comes in two flavors. For $129.99 a year you also get At Bat as well as support on mobile devices. For $109.99 you just get the standard features that do not include mobile devices and choice of feeds.