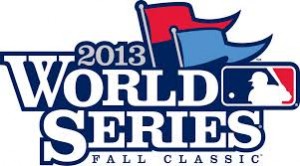 Major League Baseball had a great postseason (depending on who you were rooting for), with exciting games and strong broadcast viewership but it also experienced a great deal of success connecting online and via mobile with its fans as well.
While all of the playoffs and World Series had strong viewership during the 38-game run MLB.com saw a huge increase in fan participation, with a total of 296.4 million viewers over that period, an increase of 43% over the previous year and an average of approximately 10 million a day, according to stats from MLB.com.
In the area of live video streams MLB.com saw a very big jump in viewership, overall up 22% compared to 2012. Viewership on mobile devices such as tablets and smartphones was up 30%YOY. The video was available from MLB's broadcast partners TBS and MLB Network and was seen on Postseason.TV on MLB.com and in MLB.com At Bat.
However live video, which requires a subscription, was only the tip of the iceberg. Combined with on-demand video MLB.com had 152 million video streams representing a massive 170% increase over last year. Mobile is driving this usage with MLB.com At Bat app's share of the total video streams delivered increased 130% compared to last year's Postseason.
MLB's mobile app, At Bat, saw its usage up 76% this postseason, and was opened 76.6 million times or an average of 2.5 million times a day. MLB was active on Facebook, with its team of posters recording 4,800 individual posts, which in turn had 1.4 billion impressions. The impressions were up 80% from last year. MLB also delivered 2,840 posts on Twitter at @MLB and saw an increase of 81% in retweets.
For the first time MLB.com distributed highlight clips across a wide swath of social media including Facebook, Twitter and YouTube, which were watched collectively 33.5 million times.
MLB.Com's use of a wide variety of mobile and social media technologies to reach fans is obviously showing strong return interest by fans and enables fans that cannot see the games to catch highlights and information on a as it happens basis, something that will keep fans coming back for more.