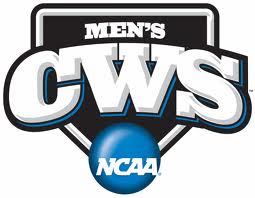 If you are fan of college baseball, baseball in general or a school that made the College World Series then the NCAA has an app for you that will help you stay abreast of what is going on, what has happened and when things will be happening.
The 2013 NCAA Men's College World Series will run from June 15 through either the 25th or 26th depending on results and will take place in Omaha. SO chances are that you might not have factored that into your summer vacation plans, but if you did not, or if you are attending the app has plenty for all.
The NCAA Men's College World Series app is free and there are versions for iPhone, iPod touch as well as select Android devices. While the app provides a host of information on the tournament as well as an interactive map of the tournament site and a visitors guide to the city of Omaha.
Among the features the app includes are a daily event schedule with times, locations, directions/maps and lists of all the tournament's festivities, live scores of all games and general information about the tournament and site.
Other features include real-time game highlights, post game post-game photo galleries, press conferences and editorial content about the tournament.
It seems that the NCAA is moving more into the mobile world every year. Earlier this year it featured an app for March Madness and had huge numbers in terms of viewership. It is unlikely that the baseball one will reach that level for a variety of reasons but increasingly the league is developing alternatives for fans that are on the go. As with the March Madness app the NCAA.com worked with Turner Sports on the program.