Eleven years ago, as the U.S. Open forged into its second century, the United States Golf Association simultaneously catapulted into new media technology.
It was only one hole with one announcer at Southern Hills Country Club in Tulsa, Okla. But the occasion — live streaming (webcasting) — was a gateway for fans who weren't in attendance or watching on television to still view the country's national championship.
"The technology was there, but no one in sports at that particularly time was doing a webcast, especially at the major event like the U.S. Open," said Bill Lacey, USGA Manager of Digital Media Development. "We had great fan appeal and that's what led to the first webcast.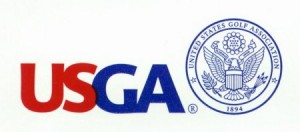 "The reason it was one hole and one announcer? It was all new to us. We were learning the technology. It was on the fly, basically. It was the USGA dipping our toes in the water."
The first webcast, while experimental, occurred at the par-3, 175 6th hole of the 101st U.S. Open. The announcer was Roger Twibell, and the new adventure worked.
"We had about 200,000 streams, and we felt like it was an affirmation that this was something," said Jessica Carroll, the USGA Managing Director of Information Technology and Digital Media, of the initial webcast.
Video streaming of the U.S. Open has steadily expanded since its debut. Two holes with two announcers were involved for two years, then bonus coverage on certain holes was featured.
Five years ago, "marquee" coverage of certain groups of golfers began. In 2008, for the Monday 18-hole playoff between Tiger Woods and Rocco Mediate at Torrey Pines near San Diego, Calif., the site's live stream "broke the Internet," according to Lacey.
"We did 650,000 concurrent streams," he said. "And basically one of the Internet backbone providers went offline the traffic was so heavy."
Now, online audiences for golf are big and getting bigger, with the PGA claiming a half-million to a million streams for each one of the tournaments it operates its Live@ bonus coverage. The USGA, Carroll said, is seeing similar growth in online video consumption.
"Overall, if we're looking at the broad spectrum, it's just a constant upstream," she said. "I don't remember specific numbers from last year, but this year we're up 100 percent."
The second and final day of online-only marquee group coverage of this year's U.S. Open at The Olympic Club in San Francisco is scheduled at 7:44 a.m. and 1:18 p.m. Friday (both Pacific Time). The morning time will feature the group of Sergio Garcia, Jim Furyk and Graeme McDowell. The afternoon threesome will be Phil Mickelson, Tiger Woods and Bubba Watson. The online coverage is also available via the U.S. Open mobile device app, in either the Android or Apple iOS version.
It's yet to be determined what, if any, online coverage will be over the weekend. But according to the USGA, the big online watchers are those still at their own offices during the workweek.
"Our audience is really an audience at work; they don't have access," said Lacey. "They're in their offices and they can't watch the U.S. Open. But it's going on while they are working. We went to where they are. They're at their desks and we stream right to their desks."
The U.S. Open is currently the only USGA event with a webcast. And while there are no current plans for additional events, it's inevitable with continued increased Internet viewership and the advancement of other social media applications.
"When the stream goes on, people are staying on," said Carroll. "It's almost like they want to spend the day with us. They really stick with it. I think that's just kind of an interesting concept. They become part of the U.S. Open experience, even though they're not physically here."
James Raia is a California-based journalist who writes about sports and leisure. Visit his golf site at golftribune.com