Microsoft used the created hype of a short notice major press event held in the heart of Hollywood to debut a major new product family, and a hardware one at that- welcome to the Microsoft Surface, a tablet family.
This is part of a much bigger effort by the company that when combined with its next generation Windows 8 operating system launch later this year the company hopes will propel it into the midst of two large high tech trends it has missed-smartphones and tablets.
After a day full of rumors, primarily that Microsoft was going to deliver its own tablets, Steve Ballmer, Microsoft's CEO took the stage a bit after 4 pm PT and kicked the event off by saying that "Windows is the heart and soul of Microsoft"
He then went on to talk about how the company has been successful with a range of hardware products in its past as well from the Soft Card, different lines of mice and the Xbox. Microsoft Surface will now join that list of hardware products from a company known for its software.
The Surface is designed for Windows and will enable users to use Windows apps and games and is designed for both business and entertainment usage. It will feature an ultra ridged yet light, 1.5 lbs, VaporMG magnesium case. It will support high definition video on its 10.6-inch display and has a built-in kickstand so that you can set it up on a table to watch video.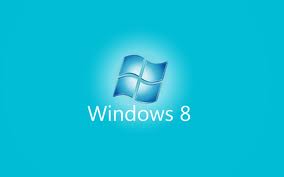 The company will build them in a variety of colors and will have two basic lines; one will run Windows RT and feature either 32GB or 64GB storage and one that will run Windows Pro and have 64GB or 128GB storage.
Microsoft plans to sell them directly via Microsoft Stores in the US and online around the world. Release dates and pricing were not released but the RT version will be available first with the Windows Pro following about 90 days later.
There has been a growing buzz about Windows 8. Intel has been touting the number of its OEMs that are developing tablets that will be designed to run the operating system while Asus and others have given sneak peeks of their tablets at recent trade shows.
Still Apple's iPad is firmly entrenched in the top position in this market and market research firm IDC has predicted that it will see its share grow over the next year. For 2013 IDC predicted that 142.8 million will be sold, up from its previous forecast of 137.4 and by 2016 it expects that 221.6 million will be sold. Apple's iPad is expected to own 62.5% of the market this year, up from 58.2% last year. Android is expected to drop from last years' 38.7% to 36.5% this year.
It is reported that Google will soon be selling its own tablets running its Android operating system, so that will make the two established platforms, Apple's iOS and Google's Android, soon available directly from the manufactures and Microsoft will expand that group. RIM also sells its own products.
Hard to say how this will come out- a lot of naysayers predicted that the Xbox would flop because Microsoft had no business in that market. I suspect a lot will depend on the Windows experience- it could really be a benefit in the corporate space where established security measures would make it much easier to adopt these products rather than the Bring Your Own Device (BYOD) that is now occurring.