Watching the U.S. Open at The Olympic Club in mid-June is the best way to see the world's best golfers compete for the country's national championship. But as with any major, only a small percentage of the tournament's fans will see the event in person.
Which, of course, is why the United States Golf Association (USGA) launched the redesigned official website of the 112th U.S. Open Championship scheduled at iconic Lake Shore course in San Francisco, June 14-17.
The new usopen.com is powered by IBM's cloud computing technology and includes features such as live-streaming video, live scoring, interactive PlayTracker and access to Web and mobile applications.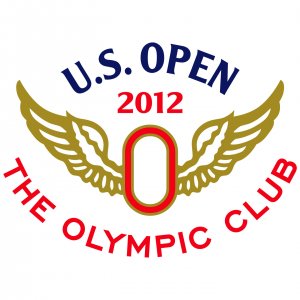 "We set out to create a multi-functional, easy-to-use website that will provide the outstanding digital experience that fans of the U.S. Open have come to expect," said Sarah Hirshland, senior managing director, business affairs for the USGA. "With superb photography and video, compelling articles and enhanced interactivity, usopen.com extends beyond the desktop to bring the championship experience to the user." IBM is also the technical brains behind the online presentation of the Masters.
With an emphasis on bringing the U.S. Open experience to users around the world, the site features real-time scoring, live high-definition (HD) video streaming, interactive play tracking and the Virtual U.S. Open, which allows fans to experience each hole at The Olympic Club.
Complete coverage of U.S. Open sectional qualifying, expanded social-media capabilities and enhanced near-time photo viewing are among the upgrades for 2012.
The official 2012 U.S. Open mobile application for Android and iPhone devices will be available for download on June 1.
Like usopen.com, the app's tablet-friendly design will provide access to live HD video streaming, news, photos, real-time scoring and Twitter feeds.
The 2012 usopen.com will feature:
Sectional qualifying (June 4) with scoring, images and articles from all qualifying sites; PicStream Photos; PlayTracker, interactive leader board; Enhanced course profile of the Lake Course at the Olympic Club; Select television HD live streaming and ESPN Radio streaming; Social media updates via Twitter (@usopengolf) and #usopengolf) and via Facebook (Facebook.com/usopengolf).
Additionally, fans can virtually play holes at The Olympic Club with players who make the cut with a chance to attend the 2013 U.S. Open at Merion Golf Club in Ardmore, Pa. for players who make the cut.
And, finally, beginning June 4, for the U.S. Open, live video, photos, real-time scoring and tweets on Android, iPhone and tablet devices as well as stream radio and social media to interact with ESPN Radio analysts will begin.