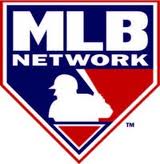 Major League Baseball opens its season next week with the Champion Saint Louis Cardinals helping the Miami Marlins christen the new ballpark that is opening down in Florida on Wednesday April 4th, followed the next day with six openers on Thursday and nine more openers on Friday.
Yet fans are already tuning in to games, with many of the Spring Training games being broadcast on the leagues MLB Network channel, if you are lucky enough to get it as well as many local stations. When the season opens this is a good place to get a quick look at all of the teams.
However there is a rapidly growing section of the fan base that is mobile and wants its games and information mobile as well and baseball is increasingly catering to these fans.
For the fifth consecutive year mobile users will also have the option of using MLB.com At Bat 12, giving users the ability to watch it not only on mobile devices but an increasing range of connected devices as well.
The release of the latest version, which coincided with the start of Spring Training, shows the increasing popularity of watching sports, and in this case baseball, on a variety of devices. The first weekend it was available there was 2.9 million downloads and users received 450,000 live audio and video streams, increases of 132% and 83% respectively over the first weekend of Spring Training games in 2011.
The app is available for Apple's iPhone and iPad, Android phones and tablets, Kindle Fire, and BlackBerry users with a Windows 7 Phone version expected by Opening Day. It costs $14.99 and provides home and away radio broadcasts, pitch trackers, breaking news alerts and a range of additional features. The features are not standard, with some devices offering more than others.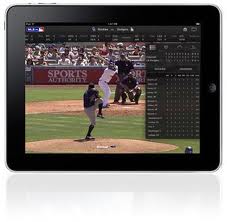 Then there is also MLB.TV. It comes in two basic flavors, regular and premium. The regular version, which costs $19.99 a month or $109.99 a year allows users to watch games on their computer and features a set of DVR functions that allow a user rewind live game action. It also provides the ability to display games as PiP, split screen or mosaic.
The premium version brings much more to the table, starting with a free subscription to At Bat 12. It is supported on connected devices aside from the computer such as the Xbox 360, Sony Playstation 3, Roku, Apple TV, select Samsung and LG connected televisions and Blu-Ray players and it provides both home and away feeds as well as all of the features available in the basic version. The program costs $24.99 a month or $124.99 a year.
Baseball is doing a very good job of making the sport widely available and on wide variety of devices from television to smartphones. The fact that for less than $3 a month a user can listen to games, something that is much less demanding on a data plan than watching streaming video should draw fans. I have seen some reports that baseball's hardcore fan base is getting older and I suspect that the expansion of the broadcast to these platforms will appeal to a younger set of fans.