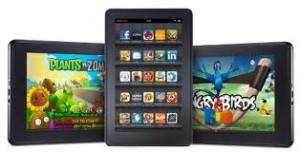 Global tablet sales surged in the 4th quarter of last year, driven by the demand for Amazon's Kindle and Apple's iPad tablets. An IDC study as reported by Cnet shows that overall tablet shipments grew by 56% on a sequential basis in the fourth quarter of 2011, to 28.2 million units, and a 155% increase from the same period in 2010.
The top players in this sector were led by Apple with a 55% market share with 15.4 million tablets. Second was Amazon's Kindle Fire at 4.7 million in the quarter, good for a 16.8% market share. Samsung trailed with a 5.8% share and then Barnes & Noble with a 3.5% share.
IDC has upgraded its estimation for worldwide tablet sales in 2012 to 106.1 million, up from its previous estimation of 87.7 million. I wonder what percentage of those sales would have gone to PCs a few years ago?

Did the NFL collude against the players?
The NFL's very odd decision to fine the Washington Redskins and Dallas Cowboys a combined $46 million in cap space could turn out to be a major mistake, if the league actually goes through with its decision, multiple outlets are reporting.
Dallas and Washington's crime was apparently spending more money during the uncapped year than the other owners wanted, giving them an 'unfair advantage' by actually investing in their teams rather than simply pocketing the money.
It looks like the owners of the two teams are now considering suing the league, a move that looks like it might then result in an additional lawsuit from the players union as it would show collusion and violation of antitrust. While the league has limited antitrust immunity, it does not cover this kind of action. Baseball did the same thing some time back and was expensively slapped by the courts. I suspect the NFL may quietly backtrack on this issue.
Apple and Motorola talked cross licensing–last year?
A series of talks between Motorola Mobility and Apple last year regarding a proposed deal to cross license their patent portfolios, or portions of them, has come to light as part of the EU's discovery process on the Google/Motorola merger.
It looks like Motorola was demanding that it gain access to Apple's entire patent portfolio in order for Apple to get access to Motorola's standards-essential patents (SEPs). It was noted in The Register that usually SEPs are cross licensed for other SEPs, not the entire portfolio.
They did discuss the 'scope of a possible settlement' after Google announced its purchase of Motorola for $12.5 billion. According to Foss Patents, Motorola wanted to broaden the scope of the deal to include all Android licensees while Apple wanted it between the two companies.
Yahoo sues Facebook over patents
Yahoo has dropped the other shoe in its face-off with Facebook and has filed a lawsuit contending that the social media giant has violated Yahoo patents that cover a range of features including news feed generation, social commenting and advertising.
The issue initially emerged a few weeks ago and many thought that the effort by Yahoo was just part of a positioning move by the company to show that it has a valuable patent portfolio as it seeks a buyer. The timing of the move is interesting because it coincides with Facebook's IPO.
Now it looks like it may get the chance to prove that contention via court filings and possibly rulings on its patents. Yahoo is seeking unspecified damages, and has requests that any such amount be tripled due to Facebook's willful actions.
Sony's Xperia smartphone features 'floating touch' technology
Sony, using something that sounds like it came from a Geisha house has incorporating 'floating touch' navigation that allows a user to browse the web without touching the screen, simply by hovering a finger above the screen and moving it to move the cursor.
The phone also features a 1GHz dual core processor, Android 2.3, upgradeable to 4.0 later this year, and a 3.7-inch Reality Display.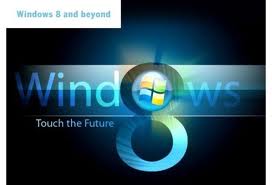 Nokia working on Windows 8 tablet
Nokia, one of Microsoft's strongest supporters in the Windows smartphone market has said that it will be joining Microsoft in the tablet space in the near future. Reuters reported that the company's design chief is spending a third of his time developing the tablet and that the company is seeking to take a different approach from rivals in creating a product that will challenge market leader Apple and its iPad.
Intel invests in eye-tracking company
Intel Capital has invested $21 million in a third funding round for Swedish company Tobii, that has been working on eye-tracking technology that can be incorporated with laptops, tablets and other hardware. Tobii said that the investment will give Intel a 10% stake in the company.
Tobi has previously raised $14 million in 2007 and an additional $26.8 million in 2009. It said that the investment will help the 12 year old company maintain a steady research and development schedule. Tobii recently unveiled its latest eye-tracking device last week at CeBIT, the Tobii IS-2 Eye Tracker.
It is interesting that Intel is investing in this type of technology. Over a decade ago I saw a demonstration of eye tracking technology at an Intel Labs demonstration and have wondered why it has never seen the light of day. I guess it was red lighted and so the company is now looking to outside sources.
Going to London for the Olympics? Free Wi-Fi!
Well at least it will be free in the Tube, or subway system. The service will run from July 27 to August 12 and will be provided by Virgin Media. After the Olympics end the service will be available to Virgin subscribers.
USC football players live for Twitter
Interesting read at CBS Sports about Twitter and specifically on how a pair of USC athletes use it. Shows how prevalent that technology is becoming.