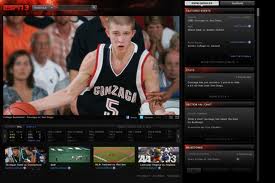 Facebook and ESPN Team on Conference Tournaments
For much of the next two weeks ESPN3 and Facebook will combine to show coverage of all of the myriad college conference basketball games in both the men's and women's brackets. This means that users will have access to all 225 live broadcasts.
ESPN3 has indicated that while this is its first partnering with Facebook it will not be its last as it seeks to leverage the huge audience that the social media giant commands. As ESPN3 vice president Damon Phillips said "We see this as a big opportunity. You fish where the fish are."
However in keeping with the mantra that there is no such thing as a free lunch not all users will be able to access the games from Facebook. If you have a cable TC carrier or a broadband hookup from a carrier that broadcasts ESPN3, then you get the games for. If not, you are on the outside looking in with no games.
Siri now more insufferable?
I actually like Siri and have found the voice to be very helpful when I have used someone's iPhone that has the technology, it is just the people showing me how many tricks that they can make it do that really annoys me.
Well now they have a new venue as Mercedes-Benz has integrated the Siri into it's a-Class cars. The Drive Kit Plus will integrate the iPhone with the cars' electronic platform. This will allow the Mercedes-Benz' Digital DriveStyle App to display iPhone apps on the infotainment system screen, according to Cnet.
It will be at Mercedes-Benz' discretion as to which apps the user can add and control but there will be some such as Twitter, Facebook and Aupeo Personal Radio will be available.
Yahoo joins in the patent fun!
Yahoo has been meeting with Facebook to resolve issues regarding a group of Yahoo patents that it asserts are being used by Facebook in a variety of applications including ads, privacy controls, news feeds, and messaging services.
The exact number of patents is not clear and has been reported as being between 10-20, now is the dollar value that Yahoo is placing on these patents. Yahoo has not taken the step of filing suit and the move is being widely viewed as an attempt to paint a positive picture of Yahoo's overall patent portfolio as a positioning move in case the company can find a suitor to buy it.
Apps can steal your photos?
It is starting to seem that every new day brings a new manner in which data can 'leak' from your smartphone. The latest, courtesy of the New York Times, is that there is a group of apps that can copy a user's entire photo library with no alert.
The problem is, at least so far, confined to iOS devices such as the iPad and the iPhone and appears to ask a user for location information and if that is approved it not only gathers that information but also downloads photos as well to a remote server. I hope it gets mine in focus, I never can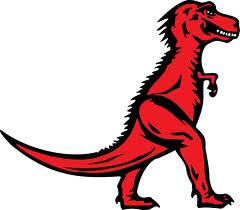 Mozilla helps you track who is tracking you
In a case of turning the tables on data trackers, Mozilla has created a Firefox add-on called Collusion, an experimental program that is designed to enable you to see who is tracking your activity across the web.
The program uses a simple, easy to understand format. As you browse the web a graph is produced showing sites represented as dots. Red for ones that are known trackers, gray for ones that might track you. You can hover your cursor over a dot for more information. It is interesting to see the interplay between sites and how fast sites that you do not visit are now tracking you. The program also allows you to turn off tracking.
Intel Capital Launches Connected Car Fund
Intel Capital has launched a $100 million fund that is dedicated to developing new technologies in automobiles. The Connected Car Fund will invest across the board in hardware, software and service companies that are developing technologies for cars.
The range of areas is large with the company expecting to invest in areas such as information and entertainment systems, wireless connectivity, mobile devices and driver assist technologies. The global fund will seek to invest in all stage companies over the next three to five years.