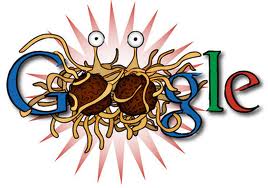 Pending Google Tablet to rival Kindle Fire?
Multiple reports are claiming that the long pending tablet from Google will be targeted more at the Kindle Fire market than the iPad market. While there is some overlap in the two markets currently I see them as serving different groups of primary users, although that will change.
The Google Tablet is expected to be in the 7-inch form factor and will have a $200 price tag upon its expected delivery in late March or early April. The web company is expected to first create a web site that is designed to specifically cater to expected customers of its Android-powered tablet and will make apps. Movies, books and music will be made available at that site.
This will make an interesting battle as Google's deep pockets and ubiquity of its browser will enable it to reach a wide audience via advertising on its pages as well as in other media. A similar thrust by Barnes & Noble for its Nook has cost that company dearly but the impact for Google should be significantly less due to its much greater resources.
Twice as many Americans own 4 TVs as opposed to 1
The latest State of the Media: Consumer Usage Report from Nielsen has a number of interesting facts across the broad markets that it surveyed, with the one quoted above being just one of them.
The number of people age 13 and older that own a mobile phone is fast approaching the number of people that own at least one television- 232 million to 290 million. Satellite did much better than I had expected when compared to digital cable- 95 million compared to 145 million.
The full survey covers usage and trends across TV, mobile, online and social media and can be downloaded from the company's site.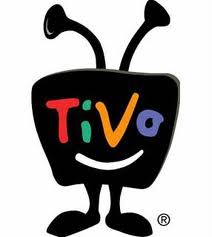 TiVo Delivers Android version of its App
TiVo has had an app for customers using products powered by the Apple iOS and has now greatly expanded its audience with the delivery of the app for the vast Android space as well, according to a piece in Cnet
The free app is designed for use with both smartphones and tablets and enables a user to participate in social media such as Facebook and Twitter while viewing programs that are currently playing from a TiVo box.
TiVo has also announced that it has settled pending patent litigation with AT&T. In the deal AT&T has agreed to a mutual patent licensing agreement and will be making payments to TiVo that include an initial payment of $51 million and reoccurring payments that will run until June, 2018.
Apple files for patents that cover photos and fitness.
Patently Apple has reported that Apple has won patents for Photo Booth and a sports related one that covers a fitness center app. The site has a great deal of information of the Fitness Center App and said that it covers a range of issue facing exercisers including motivation and how to use equipment.
Apple also appears to have a range of additional related patent claims pending that could help it gain a strong presence in this market, or a future in additional litigation as others imitate its direction. I wonder how all of the makers of fitness apps in the iTune store feel about this?
Additionally Apple has been awarded a patent for Photo Booth so that users of Apple devices, initially just the iPad but expected to cover both other iOS devices' as well as OS X products to manipulate images that have been taken with the devices' built-in camera.
Other Apple News
Apple has also filed for a pair of patents that indicate that it is seeking to develop a hydrogen fueled battery that it is speculated could power its devices for weeks between recharges. I would be happy to make it through the day right now.
According to the latest from iLounge new code found in the iOS 5.1 release points to a future that has devices powered by quad-core chips. The site said that it believes that products with quad-core chips could be delivered as early as March of this year.