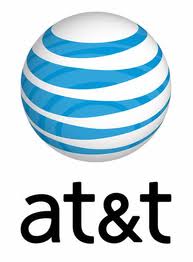 Ever go to a sporting event where your phone indicates great reception but when you try to perform anything more complex than sending a text it seems as if there is no coverage? Let me rephrase that – Why is there never decent Internet access at sporting events?
The reason — major sporting events, as well as concerts and other large gatherings, now tend to overwhelm the cell sites located around the venues leading to frustrated fans wondering what their carrier is going to do about it. Now AT&T appears to be stepping to the plate with a solution.
The company has teamed with Stanford University Athletics in a 5-year deal that will bring a variety of AT&T wireless services to nine Stanford athletic venues, one of the first deals of its kind between the carrier and collegiate athletics. It is just the latest in Ma Bell's recent effort to strike additional relationships with not only colleges but also professional sports franchises and venues, including deals already announced at places like its namesake AT&T Park in San Francisco and at Dallas Stadium.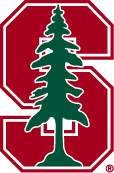 The Stanford program comes out of AT&T's Advanced Mobility Solutions Group and is part of the company's drive to capitalize on the massive amount of usage and data that now flow from major sporting events, via text messages, photo uploads and other communications. The deal is designed mainly to increase the performance of smartphones and other advanced devices by allowing them to connect to the faster Wi-Fi links instead of competing for the limited cellular bandidth.
At its most basic it seems that the company realizes that fans and users are increasingly frustrated with the poor level of service that is available at most venues. With expanded Wi-Fi access fans should be able to perform many functions that are taken for granted elsewhere but often are impossible at stadiums, including checking scores, accessing video and watching instant replay as well as posting to YouTube, Facebook and other social media.
For AT&T users there is the bonus of being able to automatically use AT&T's Wi-Fi, without the bother of going through any sort of setup or log-in through an auto-authentication process. Wi-Fi will be available to non-AT&T users as well. AT&T has also promised a suite of customized mobile apps including Live In-Stadium instant replay, interactive games and stadium guide, team information and news including real-time game and player stats and video. The Wi-Fi and other features will now be available for football games at Stanford Stadium, basketball and other indoor sports at Maples Pavilion, at the Avery Aquatics Center and other venues on campus.
Hopefully AT&T will aggressively pursue this effort as fans are increasingly seeking an interactive experience, one that they can share with friends and sadly this is increasingly impossible to do as networks are overwhelmed by user demands. I expect that rival carriers will quickly adopt a similar approach and seek their own stadium and school deals to help their customers and ward off AT&T's efforts to expand its presence.