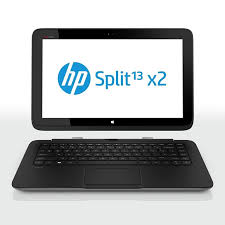 Looking for a tablet? For a Notebook Computer? Want Android or are you sticking with Windows? It doesn't matter because Hewlett-Packard has you covered in its latest platform releases in its HP SlateBook x2 and HP Split x2 offerings.
For a company that once abandoned tablets it now has some interesting offerings in this space while not abandoning the shrinking notebook market either.
The HP SlateBook x2 is the Android line of products and features the Jelly Bean 4.2.2 version of the operating system. It has a detachable keyboard that uses a magnetic hinge to connect to the 10.1-inch HD touch screen display.
The device is powered by an Nvida Tegra 4 processor and it comes with 64GB of storage. A cleaver feature is the inclusion of a battery in both the display and the keyboard, when attached you simply get a much longer product life.
If you are looking to maintain existing PC files you might look at the HP Split x2 that features the Windows 8 operating system and an Intel Core processor. It also features a detachable keyboard and has a 13.3-inch touch screen display.
It also has an extra battery in the keyboard, 2GB of memory and an optional hard drive is available for the expanded storage capabilities. The exact amount of storage was not clear from the company's web page but since the hybrid models are not expected to ship until August it is very likely that additional details will emerge. The HP SlateBook x2 and HP Split x2 are expected have starting prices of $479.99 and $799.99, respectively.