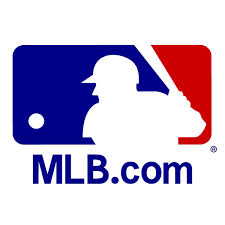 With the start of the Major League Baseball season just days away the league has delivered a complete rebuilt At The Ballpark app that includes a great deal more local customization, new technology integration and support.
The app has been available for 4 years and the facelift will add many features that will give users a greater ability to customize the app to meet their personal needs and usage model. It is available now for 20 ballparks and runs on both Android and Apple's iOS operating system with additional customization in the latest release for the iOS 7 operating system.
The first of the two key technologies that have been incorporated is mapping and directions provided by a MapQuest-powered engine. MapQuest has a deal with MLBAM that will call for the delivery of additional MLB-focused features that will be available soon for both operating systems that At The Ballpark supports. In addition MapQuest and MLBAM also are co-creating an original video series, expected to debut in May 2014.
The second technology has been much more talked about in recent months, and that is the inclusion of iBeacon, a low powered micro-location technology that was introduced with iOS 7. MLBAM has equipped 20 ballparks with dozens of iBeacons each, and starting with Opening Day fans can check in at the ballpark and then receive offers and information from locations within the park as they travel around or sit in their seats.
Currently there are only a select few applications for the technology at the ball yards but MLBAM is working to create more and expects to deliver them later this year, as well as expand the number of fields that have the technology.
For fans who have been using At The Ballpark in the past it will still have the familiar functions including the ability to use MyTickets Mobile for delivery and storage of all MLB tickets sold as well as seat upgrade functions in select clubs. Some clubs also allow you to order food and beverages with the app.
You can view team stats, schedule and watch video of games, a number of hooks into social media and rewards for check-ins as well as more mundane features such as ballpark guides, parking and directions are all among the functions of the app.
This is a great upgrade to the app and really enables fans to not just customize their experience but will provide even seasoned baseball game attendees the ability to make the experience easier and more enjoyable.