While the nascent livestreaming services — which basically allow users to broadcast live video of what their phone cameras can see — potentially create conflicts with both broadcast rights and available network bandwidth, they aren't yet a problem at MLB ballparks, according to Bob Bowman, president of business and media for Major League Baseball and the CEO of MLB's advanced media operations.
Bowman, who was at Harding Park Golf Course Tuesday to announce a joint deal between MLBAM and the PGA, spoke briefly with MSR to address the livestreaming question, which surfaced earlier this month when fans started using Periscope and Meerkat to "broadcast" live video from MLB games. Though showing live video "without the express written consent" of MLB games is "strictly prohibited" (as anyone who's ever watched a MLB game broadcast knows), Bowman said Tuesday that he and MLB don't see livestreaming as a problem that needs to be addressed by policing fans or blocking the services.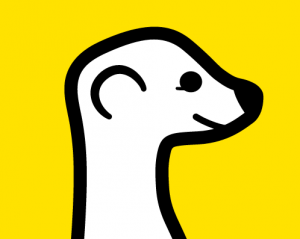 "I just don't think our fans come to games with the idea of holding their phones up to stream video for 20 minutes," Bowman said. While he does note that such streaming is patently illegal, Bowman also said that MLB didn't want to alienate fans over something that wasn't yet causing any big problems. Currently, he said, most fans are using social media to share photos of themselves at baseball games, a type of free promotion MLB and teams go out of their way to encourage.

What hasn't happened — yet — is large numbers of fans using the livestreaming services, something that could potentially clog up the cellular and Wi-Fi networks inside the stadiums since live, streaming video inherently uses up a large amount of bandwidth. Bowman, whose MLBAM operation spent some $300 million over the past couple years in a project that is bringing advanced cellular and Wi-Fi networks to all MLB parks, said that if livestreaming becomes a bandwidth issue, it will be addressed.

"We just put all these new networks in, and the last thing the stadiums want is [people] using the network for these types of activities," Bowman said. "If we're wrong, we'll review it. But I just don't think our fans are there to stream the game."

At a Major League Baseball game and feeling the need to livestream some live game action via Periscope or Meerkat? Go right ahead, because the powers that be at MLB aren't going to stop you — at least not yet.