Viddy, an increasingly popular mobile video app developer has closed an impressive round of funding with a deal that raised $30 million from industrial investors, a sum that matches its 30 million registered users.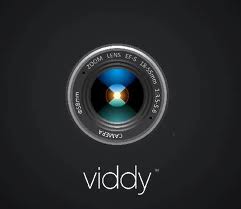 This is the second round of funding with Viddy closing its Series A last February after raising $6 million in a round that was led by Battery Ventures and included Qualcomm and Greycroft Ventures. The funding came from a number of high profile venture capital companies with New Enterprise Associates, Goldman Sachs, Khosla Ventures, and Battery Ventures all contributing to the current round.
The company said that the additional funds will be used to help it grow by hiring additional engineering talent, develop additional products and expanding its offerings overseas.
Viddy is one of the leading players in the mobile video market, fighting with rivals Socialcam, Klip and Mobli for the crown, but with this type of funding interest it seems likely that more will enter the field or at least seek to raise the level of awareness for their technology.
Currently the company's app is only available for Apple's iPhones and even with only that segment of the market its appeal is very strong, with an estimated 30 million users, a tremendous achievement for a one year old company.
The comparisons to Instagram are growing, and speculation has the company's valuation at anywhere between $200 and $340 million, depending on what time of the day you look. There is no doubt that a technology like this would be very nice as part of a larger overall offering from Facebook, Twitter or even something browser related like Bing or Google.