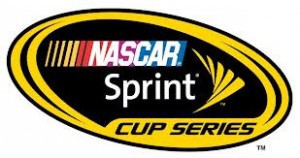 If the old saw "Misery loves company" is true, it sure had a lot last weekend at Talladega where the track took its toll among the leaders in the Chase for the Sprint Cup Championship, and like a living entity it waited until almost the end to extract as much drama as possible.
Tony Stewart was defending his lead on the last lap when he moved over to block some fast moving traffic. In hindsight I am sure that he did not want to end the evening sailing through the air as part of the 25 car pileup that he created, one of the most spectacular crashed this year. He had just zoomed to the lead at the start of a two lap sprint to the checkered flag and moved to block Michael Waltrip's car and clipped the car, starting the mayhem
The move did not just hurt his finish at the race but featured 10 of the 12 drivers competing for the Cup as, not surprising; they were all competing for a top finish at the restrictor-plate track. The ultimate beneficiary of the accident was Matt Kenseth, who won under a caution flag. The rest of the field included Jeff Gordon at second followed by Kyle Busch, David Ragan and Regan Smith.

The toll of the crash will be felt for some time now. Dale Earnhardt Jr. suffered a concussion in the crash, and following an unreported one that he suffered in an August race that was just too much for him and he is shutting down for at least the next two races, killing his hopes for winning the Sprint Cup Championship for this year. He was currently 11th in the standings.

This Week: Bank of America 500
This week everybody heads to the Charlotte Motor Speedway for the Bank of America 500. Hopefully everybody's bruises from last week have had time to heal before they tackle Charlotte's 1.5 mile quad oval under the lights.

Broadcast: Oct 13 at 7 pm ET ABC
Sprint Cup Standings
1) Brad Keselowski
2) Jimmie Johnson -14
3) Denny Hamlin -23
4) Kasey Kahne -36
5) Clint Boyer -40
6) Jeff Gordon -42
7) Tony Stewart -46
8 ) Martin Truex Jr. -48
9) Greg Biffle -49
10) Kevin Harvick -49
11) Dale Earnhardt Jr. -51
12) Matt Kenseth -62

Nationwide Series
I am pretty sure that there was a collective sigh from the Nationwide drivers when they saw the last lap at Talladega last week, glad that they did not find themselves in that mess. With no race last week they could prepare for this week's race without the problem of possibly needing a new car.
This Week: Dollar General 300
I somehow though this race was last week- sorry about that.
Broadcast: Oct. 12 7 pm ET ESPN
Nationwide Standings
1) Elliott Sadler
2) Ricky Stenhouse Jr. -9
3) Austin Dillon -25
4) Sam Hornish Jr. -60
5) Justin Allgaier -128